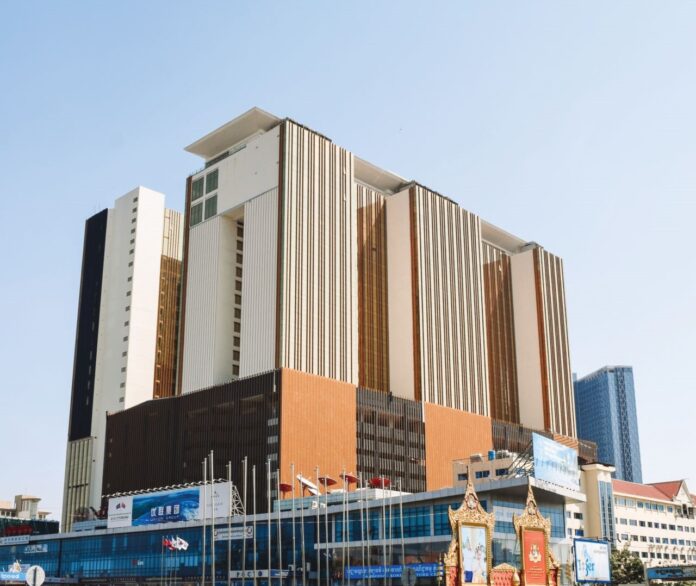 Hong Kong-listed NagaCorp reported a significant increase in mass-market and premium mass gaming revenue in 1Q22, aided by strong domestic travel and the reopening of international borders. 
During the three months ended March 31, 2022, the company recorded $109.9 million in gross gaming revenue, down 13.7 percent from the prior-year period.
The company saw strong gains in its mass tables, EGM, and premium mass GGR but was weighted by a significant fall in referral VIP GGR.
The company reported 1Q22 EBITDA of $60.5 million, up 57.4 percent from the prior-year period.
NagaCorp's gaming revenue was also vastly improved from the fourth quarter of 2021, due to a continually improving business environment. According to a report from Phnom Penh Post in early February, a total of 4.1 million domestic travelers were recorded in the first 34 days of 2022 with Phnom Penh the most popular destination.
The company said it has seen more countries opening up to international travel, with 7 out of 10 of the top source markets for Cambodia having lifted quarantine requirements for travelers (including returning residents) who had traveled to Cambodia.
NagaCorp noted that these countries in aggregate contributed more than 1.7 million arrivals to Cambodia in 2019 as per the Annual Tourism Statistics Report.
As of 1 April 2022, there were in total 86 direct weekly international flights to Phnom Penh (as compared to 58 as at 27 January 2022), representing an approximately 48.3 percent increment.
The company said it believes that "travelers from these potential markets and the traveler-friendly policies will help to restore the tourism industry in Cambodia in 2022 and hence, drive up the headcounts in our properties."
Among those, 28 were from Thailand, 19 from Singapore, 11 from Vietnam, 10 from Greater China, 9 from Seoul, 6 from Malaysia and 3 from the Philippines.
Meanwhile, Cambodia has lifted quarantine requirements since November 15, 2021, for fully vaccinated travelers.