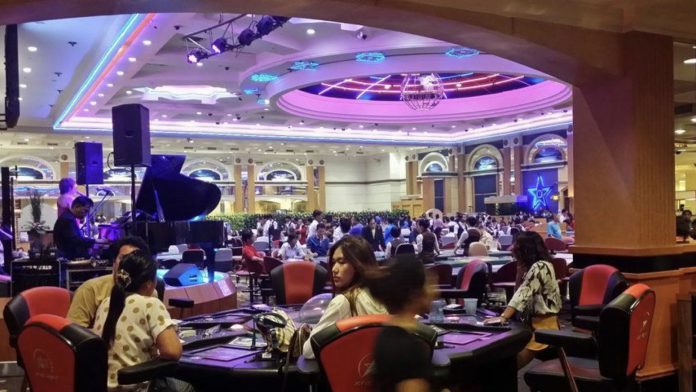 Cambodia and Vietnam casino operator Donaco International has continued its positive EBITDA trend seen in the third quarter, posting fourth-quarter results of AU$1.78 million ($1.26 million), up from the AU$1.5 million ($1.06 million) delivered in the previous quarter and a sharp turnaround from the AU$1.24 million ($870,000) negative EBITDA recorded in 4Q21.
According to the group's Tuesday filing, the result was the second positive EBITDA result seen since the beginning of 2021, boosted by 'international travel flow'.
Looking forward, the operator notes that there is an 'increasingly positive long-term outlook as China reopened its borders […] the news presents significant upside potential for Donaco's operations'.
Donaco operates two border casinos, one in Cambodia – Star Vegas, and one in Vietnam – Aristo International Hotel. The Cambodia casino borders Thailand while the Vietnam casino borders China.
The Cambodian casino was able to resume operations in June of last year after 'more than one year of closure due to Covid-19 restrictions', and while activities were initially 'on a limited scale' they currently are at 'full operational capacity'.
The property generated net revenue of AU$5.12 million ($3.61 million) during the quarter, a massive yearly gain, while EBITDA for Star Vegas topped AU$2.69 million ($1.9 million), completely reversing the negative results registered in the same quarter of 2021.
The group's Vietnam property, Aristo International Hotel 'has operated on a limited basis since 8 May 2020,' notes the group, however, the 'situation is due to improve' after mainland China announced the full reopening of borders and travel this month.
Hopes are now to reverse the dismal revenue results seen in 4Q22 (AU$190,000 – $134,000), worse even than those of the same quarter in 2021, and improve its negative EBITDA – at AU$270,000 ($190,500).
Speaking of the Vietnam property, the group notes it 'maintains a positive long-term outlook […] with the expected return of Chinese tourists'.
Overall, it hopes for 'further earnings growth in the near and longer term' as travel increases and border restrictions are lifted.
Speaking of the results, Donaco's Non-Executive Chairman noted that "Our December quarter was encouraging with steady contribution from DNA Star Vegas following the increase in international travel from neighboring countries. Promisingly, it seems we are coming out from the effects of the COVID-19 pandemic with international travel set to continuously improve".