Australia's gaming industry moves into 2022 facing multiple headwinds, with rising Covid cases, staff shortages and another expected round of regulatory scrutiny.
To recap, last year saw the Bergin Inquiry in Sydney find Crown Resorts to be unsuitable to hold a license for its Barangaroo property, while a Royal Commission probe in Victoria came to the same conclusion regarding its flagship in Melbourne.
The company is now awaiting the results from yet another Royal Commission in Western Australia, which is due to report early this year. However, after hearing the same series of allegations regarding its lapses in corporate governance, it's unlikely it will be spared the same verdict.
"There has to be fundamental change to the way Crown is operated and probably fundamental change to the appropriate level of oversight for a major gaming operation like Crown and some of the other casinos in Australia," said Fred Gushin, managing director of Spectrum Gaming Group.
Crown's rival, Star Entertainment, is also expected to come under the regulatory spotlight with inquiries into its business.
On top of that, the country's top money-laundering watchdog is also expected to report the results of its own investigation. In June last year, the Australian Transaction Reports and Analysis Centre (AUSTRAC) announced it was looking into the practices of Crown Resorts, Star Entertainment and New Zealand's SkyCity Entertainment, which also runs a casino in the country.
The powerful regulator has the ability to levy high fines, or restrict license conditions. The operators said they had been informed that AUSTRAC was concerned with their management of "customers identified as high risk and politically exposed persons."
"Their sanction, whatever that sanction is, could be very significant," Gushin said. "If you follow the example of other sanctions around the world, it's going to be meaningful and significant given the factual predicate that was given out in the New South Wales and Melbourne decisions."
Since the inquiry was announced, Australia's operators have stopped doing business with junket agents, which were at the centre of regulatory concerns.
It's not just the casino operators who are in the spotlight. Shortly before Christmas, the New South Wales Crime Commission announced it was launching a dedicated inquiry into pokie machine money laundering allegations in the state.
It comes after calls from Independent Liquor and Gaming Authority chairman Philip Crawford for a "royal-commission-style" inquiry into the state's slot machine industry – which is alleged to have laundered as much as A$1 billion (US$714,000).
As was the case with both Crown and Star, the allegations didn't originally stem from the regulators, but came about following investigative reporting by The Age, Sydney Morning Herald, and 60 Minutes in November.
NSW Crime Commissioner Michael Barnes has called for members of the public, whistleblowers and academics to make submissions to the Electronic Gaming Machine Inquiry.
"As part of the inquiry, the commission is calling for submissions regarding the nature and extent of money laundering through licensed venues in NSW. Members of the public, academics with an interest in the area, current or past employees of pubs or clubs are invited to make submissions which can be kept confidential if desired," he said.
The Crime Commission's actions have been backed by NSW Premier Dominic Perrottet.
"Money laundering and organised crime are completely unacceptable in any form. The NSW Crime Commission has the full backing of the NSW Government as they launch this inquiry," Mr Perrottet said.
"Pubs and clubs play key roles in the fabric of their communities and so recent reports highlighting how organised criminals are laundering money through poker machines are deeply concerning. The Commissioner will work in collaboration with the Independent Liquor and Gaming Authority and the Australian Criminal Intelligence Commission."
The Commissioner has released terms of reference for the inquiry and called for public submissions to be made by 28 January 2022.
On top of the regulatory burdens and rapidly rising Covid in Australia, the industry is also grappling with serious staffing shortages.
"It's a significant problem," said Coskun. "Given that people worked from home during Covid and got used to a certain lifestyle, going back to shift work in a smoky dingy club is not that appealing. They will definitely have to offer higher wages and that will affect their bottom line."
Australia already had among the highest staffing costs in the industry. Prior to the pandemic, Star Entertainment Group had staffing costs of $690.9 a day per table and $18.4 per unit per day for its electronic gaming machines. The figures only include dealers and slot attendants and don't include supervisors or other floor staff.
That compares with an average of $448 per table in Macau and $13 per slot machine and around $575 per table and $18 per slot in Las Vegas.
---
Crown Resorts gets second $1m fine from Victoria regulator
Crown Resorts has been fined $1 million by the Victoria gambling regulator for non-compliance with its regulatory obligations regarding junket operations and for disobeying an order to stop doing business with one agent in particular who was deemed as unsuitable. It's the second $1 million fine that the operator has received from the Victoria Commission for Gambling and Liquor Regulation (VCGLR).
This one related to events in 2015 and 2016 and does not form part of the more recent probes into the company. The regulator said Crown failed to terminate its relationship with the junket and its associates, despite being formally told to do so.
It failed to do adequate due diligence with respect to an associate of that operator and failed to notify the commission of that associate, as a new non-resident junket, before she began her junket program. The names of the junket operator and the associate were not disclosed.
---
Donaco repays Megabank loan on schedule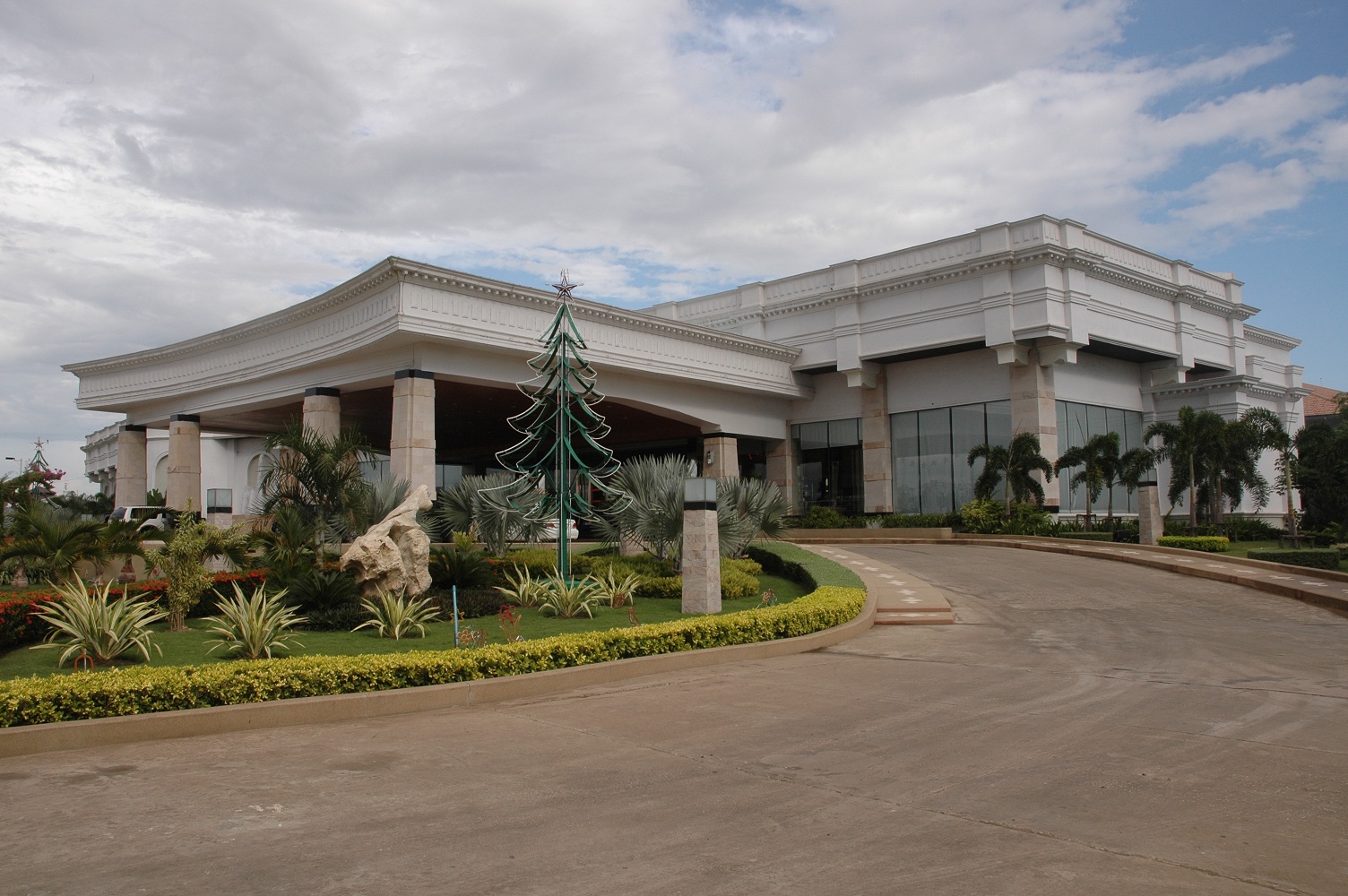 Donaco International, which operates casinos in Vietnam and Cambodia, said it had completed the repayment of $120 million in borrowings with its creditor Mega International Commercial Bank according to schedule. The Australia-listed company originally borrowed A$131.4 million ($100 million) in 2015.
It then redrew ($26.3 million in 2016 and refinanced $74.9 million in 2017. The final installment of $1.8 million was repaid in December. "The company continues to preserve a robust balance sheet and maintain prudent cost controls as it awaits for the Covid-19 pandemic to ameliorate in Vietnam and Cambodia," it said.
Donaco operates the Aristo International hotel in the far north of Vietnam and the Star Vegas property in Poipet, Cambodia. Both have been hit by border closures and local lockdowns.