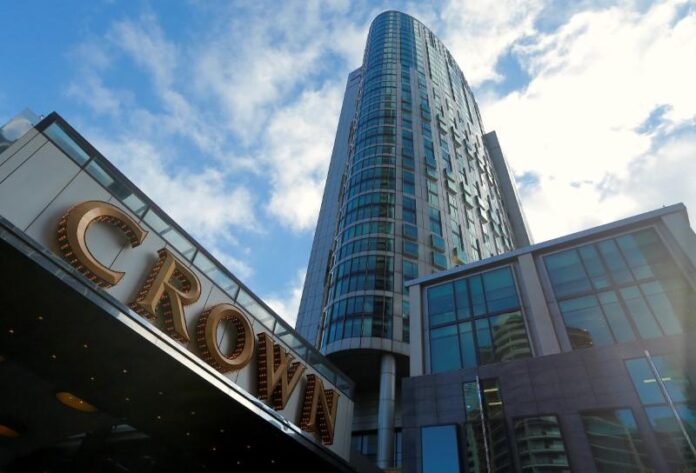 Crown Resorts, which has faced the twin pressures of regulatory probes and Covid, swung to a loss in its financial year ending June and said the current lockdowns in Sydney and Melbourne are costing as much as $8.4 million in EBITDA losses a week.
The Australian operator posted a net loss of A$261.6 million compared with a profit of $79.5 million a year earlier. Revenue declined 31.3 percent to $1.53 billion.
Taking out the impact of closure costs and significant items, Crown said it would have made a net loss of $84.2 million.
Throughout the year, the company said it had incurred closure costs due to Covid of about $120.6 million net of tax, which covers Crown Melbourne, Crown Perth and Aspinalls.
Analysts at J.P. Morgan noted that Crown had put weekly EBITDA losses from its flagship Crown Melbourne at $7 million, while it's losing between $1.2 and $1.4 million a week from Crown Sydney on that basis.
Crown Melbourne was closed for 160 days during the period and when it was open had to abide by various operating restrictions. It has also been closed for the majority of the new financial year.
Crown Sydney has been closed since June 26th due to stay-at-home orders, while Crown Perth resumed operations on July 6th. The company said business has quickly rebounded.
The company has been the subject of four regulatory probes during the course of the financial year, which have revealed serious lapses in corporate governance including money laundering.
The Bergin Inquiry in New South Wales found the company unsuitable to hold a gaming license for its new property in Sydney at Barangaroo. Assisting counsel for a Royal Commission Inquiry in Victoria has recommended the company be stripped of its license, while it is also facing another inquiry in Western Australia, which is expected to deliver its findings by March 2022.
Australia's top financial crimes watchdog, AUSTRAC is also looking into Crown's compliance with anti-money laundering legislation. The company warned its highly likely that Crown will face civil penalties as a result of the probe, but cannot reliably estimate the amount it may need to pay.
Crown is doubling its compliance and financial crimes team in an effort to address regulatory concerns and to retain its licenses, which are currently its highest priorities.