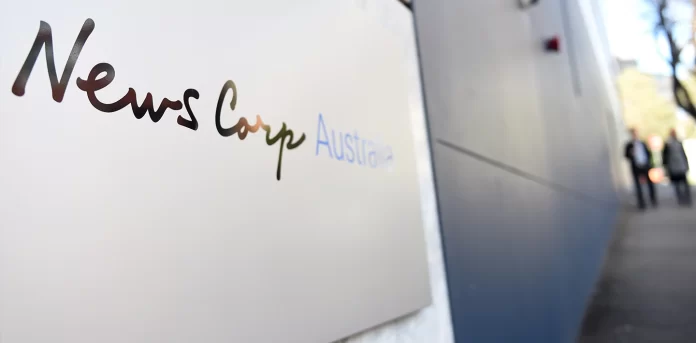 Media giant News Corp is entering the Australian sports betting market through a venture with industry veteran Matt Tripp and investment and advisory company, Tekkorp Capital.
Tekkorp said it will be "investing significantly" in the new online brand, without giving details.
BetMakers Technology Group, the global wagering technology solutions supplier, has been selected as the exclusive platform and services provider.
Both Tekkcorp CEO Matt Davey and President Robin Chhabra will be joining the board of the new venture.
"The Australian online sports betting market has been booming but is ripe for innovation and competition," Chhabra said. This consortium has the mix of skills, experience, and capital to become a significant player."
News Corp has been looking for an entry into the sports betting market for more than a year to help offset declines in its print media assets, the Wall Street Journal earlier reported. Its media will promote the brand, including Foxtel and streaming service Kayo Sports.
The service is expected to launch in time for the Australian spring horse racing season, which begins in August.
Davey said that although the Australian market is one of the most mature in the world, he still sees room for competition from a company that can bring in new technology and innovation.
In an interview with Asia Gaming Brief, he said there are opportunities for improvement in particular around the product range. 
"One example is if you're a sports bettor, you log on to whatever sports app you have, and typically, customers in the more mature markets like the UK and Australia have four or five different apps," he said. "You look for the sport that interests you, but you're flooded with a sea of other sports, there are 1000s and 1000s of events that you can bet on at any particular point in time. How do we surface the events that you're interested in with the bet types that you're interested in? How do we do that cleanly with the least amount of friction? There's a lot of innovation yet to be brought into the market around that."
BetMakers said the 10–year technology and services accord has the potential to generate revenue of more than $300 million, with a minimum of $80 million over the initial period.
"We feel this partnership cements the company as a leading provider of B2B platforms and software to the wagering industry, BetMakers CEO Todd Buckingham said. "This deal will allow the company to demonstrate that we are a viable pathway for large scale operators that want to enter markets quickly and efficiently, allowing them to focus their resources into marketing strategies.
"While this deal is focused on the Australian market, we feel this model will play an important part of our international expansion."