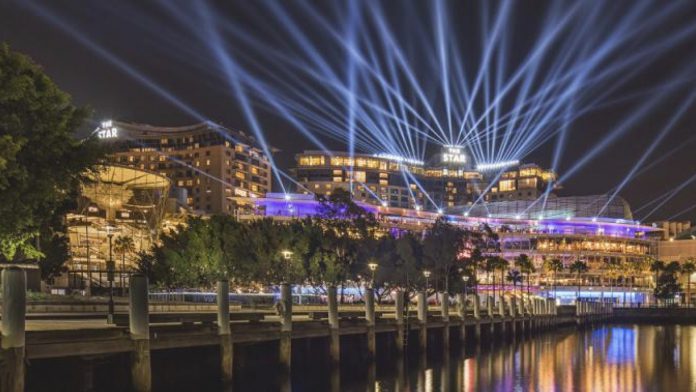 A hearing into allegations of malpractices at Star Entertainment focused for a second day on Friday on who knew whether some $900 million put on China Union Pay cards had been used for gambling purposes.
Alarmed at the high level of transactions, China's central bank reportedly asked China Union to verify whether the money had been spent on gambling within the group's casinos.
On Thursday, the probe heard that Star had provided an invoice showing the cards had been used for accommodation and hotel expenses, with a senior manager admitting to having misled National Australia Bank (NAB), which had made inquiries into the payments.
On Friday, NAB staff member Tanya Arthur, who was managing the Star account, said she had not asked outright whether the funds were linked to gambling, local media reports said.
However, a former Star group treasurer testified at the hearing that she believed NAB had been aware of what the funds were being used for.
Sarah Scopel told the probe that Arthur had been told in a meeting with herself and chief financial officer Harry Theodore that the casino couldn't guarantee the funds weren't used for gambling.
"Yes, yes, I know," Arthur reportedly replied.
"My impression was that Ms Arthur, and NAB generally, were aware of the difficulty in providing the non-gaming confirmations," Scopel said.
"And were aware of the connection to gaming and were comfortable with the intended approach to the response (to concerns raised by CUP)."
The New South Wales Independent Liquor & Gaming Authority is probing into allegations made against the operator in an investigative news report.
The hearings, which had been behind closed doors, became public on Thursday as key witnesses were called.
The allegations made in the media reports were similar to those made against rival operator Crown Resorts, which has been found to be unsuitable to hold its licenses in New South Wales and Victoria. It's waiting on the verdict from the third inquiry in Western Australia. 
Tanya Arthur, the NAB executive handling The Star Sydney account is set to face further questioning at the hearings on Monday.