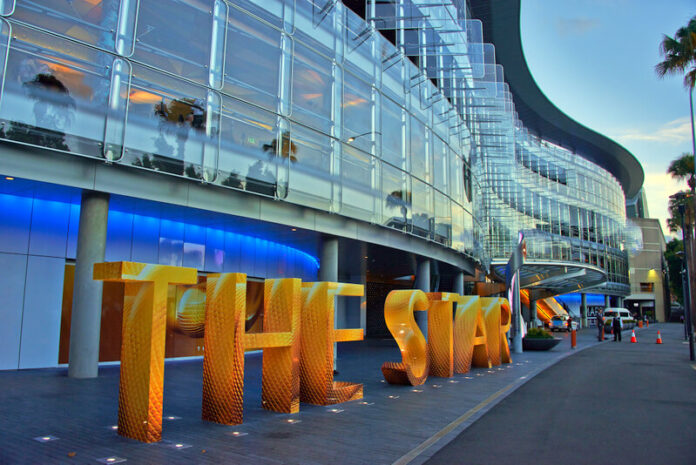 Crown Resorts fell into financial losses in the six-month period from July to December 2020, but The Star Entertainment Group managed to eke out a small profit.
Crown's NPAT attributable to the company in the period fell more than 155 percent year-on-year to a loss of A$121 million (US$94 million), while Star had a statutory NPAT of A$51 million.
Starting with Crown, its statutory revenues in the six-month period fell more than 62 percent to A$581 million. EBITDA was down 99 percent to only A$4.4 million.
Crown CFO Alan McGregor commented, "Crown's first half results reflect the severe impact on operations from the Covid-19 pandemic. In particular, Crown Melbourne was closed for most of the half."
He added, however, that "Crown Perth reopened with restrictions towards the end of June 2020 and has traded above expectations despite ongoing Covid-19 restrictions,and limited marketing and promotional activity. The main gaming floor started strongly, with performance moderating across the half. Non-gaming revenues were adversely impacted by capacity constraints and reduced foot traffic to the property, but have shown improvement through the half, particularly over the summer holiday season,despite the restrictions which remain in place."
In a separate filing, Crown also announced that Helen Coonan had assumed the post of Interim Executive Chairman, effective February 15. In this role, her salary has been raised to A$2.5 million per annum, up by A$1.8 million from her previous remuneration.
In addition, Mary Manos stepped down from her role as General Counsel and Company Secretary of Crown with immediate effect. Alan McGregor, the CFO, has been appointed as Interim Company Secretary of Crown and will be the person responsible for communication with the Australian Stock Exchange.
As for the half year results, Coonan stated, "Despite the uncomfortable reading at times, Crown has welcomed the Commissioner's report of the NSW Independent Liquor and Gaming Authority Inquiry. We see it as an opportunity for a complete and comprehensive corporate re-set. We recognize the need for immediate and swift action and I would like to reiterate my commitment to driving the necessary 'root and branch' change that is required. Crown has committed to working constructively with ILGA to advance reforms necessary to allow it to give effect to the Restricted Gaming License in Sydney."
She added, Crown also continues to work cooperatively with the Victorian and WA regulators as it works to restore public and regulatory confidence in its operations… My job is to lead Crown to become a stronger company, a more transparent company and a more respected company. A better company."
Turning back to The Star Entertainment Group, this firm reported a normalized group revenue of A$750 million for the July-December 2020 period, with statutory EBITDA coming in at A$233 million.
The firm highlighted the fact that its slot machine revenues were up 8 percent in the Gold Coast and 7 percent at its Brisbane facility.
Among the firm's three major facilities, it was distinctly Sydney which was hardest hit by the Covid-19 pandemic during this period. To compare the EBITDA figures, Star Sydney saw its EBITDA fall 37 percent to A$111 million. Meanwhile, the Queensland facilities had it easier. Star Gold Coast saw a 20 percent fall in EBITDA to A$51 million, while Star Brisbane actually witnessed record performance, seeing EBITDA rise by 34 percent to A$69 million.