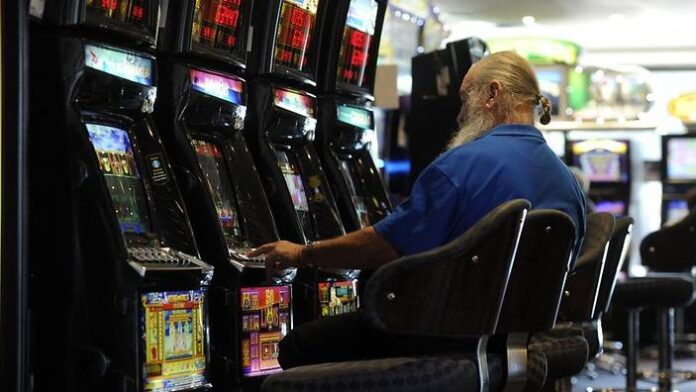 There has been no major change in those experiencing gambling problems in Australia since the Covid-19 pandemic, with a short-term improvement during the closures not persisting once venues reopened, according to a study by the University of Sydney.
The study surveyed 462 Australian adults, who have gambled in the past and who signed up to take part. They were polled in May, August and November. About 87 percent of the participants were men, and were mostly from the east coast of Australia.
The study found the average person reduced the number of times they played, but there were no changes amongst those facing gambling problems. 
The results were presented at the Brain and Mind Centre Symposium on Friday. The symposium is focused on what can be expected in brain and mind sciences research. 
"Our preliminary results indicate that most people are gambling less frequently, even as venues re-open and we start to get back to normal life, but more efforts are needed to help people experiencing gambling problems to get the support they need," said Dr Nicola Black, a senior research fellow from the University of Sydney's Technology Addiction Team.
The survey was designed to examine the impacts of changes in the availability of gambling in pubs, clubs, and casinos on Australians' gambling habits. 
Associate Professor Sally Gainsbury, study lead and director of the Gambling Treatment and Research Clinic, said the preliminary results indicated that the level of gambling problems experienced by people in the study had not changed over the course of the six-month period. 
"Overall, most people with gambling problems seem to have reduced how frequently they gamble compared to pre-COVID levels – but only by a small amount, and not enough to see any real reduction in gambling-related problems," she said.
"Our findings from the first survey in May indicated many people found the venue closures were helping them to break their gambling problem; but these latest findings suggest that in many cases, their problems may have persisted." 
"We may still be in a window where people experiencing problems are more open to changing their gambling habits. However, without professional support, overcoming entrenched gambling problems can be very hard." 
On average, respondents cut the number of times they engaged in land-based and online gambling from 34 a month to 31 a month in November. Those experiencing problems did not change their habits. 
"Have made the decision to restrict my playing the pokies to shorter amounts of time … The time away during COVID gave me time to reflect on what was becoming an unhelpful habit," one player was cited as saying. 
Another said: "I know that now the venues are opening I will go back – hopefully lesser but in any event, I wished the venues stayed shut!"