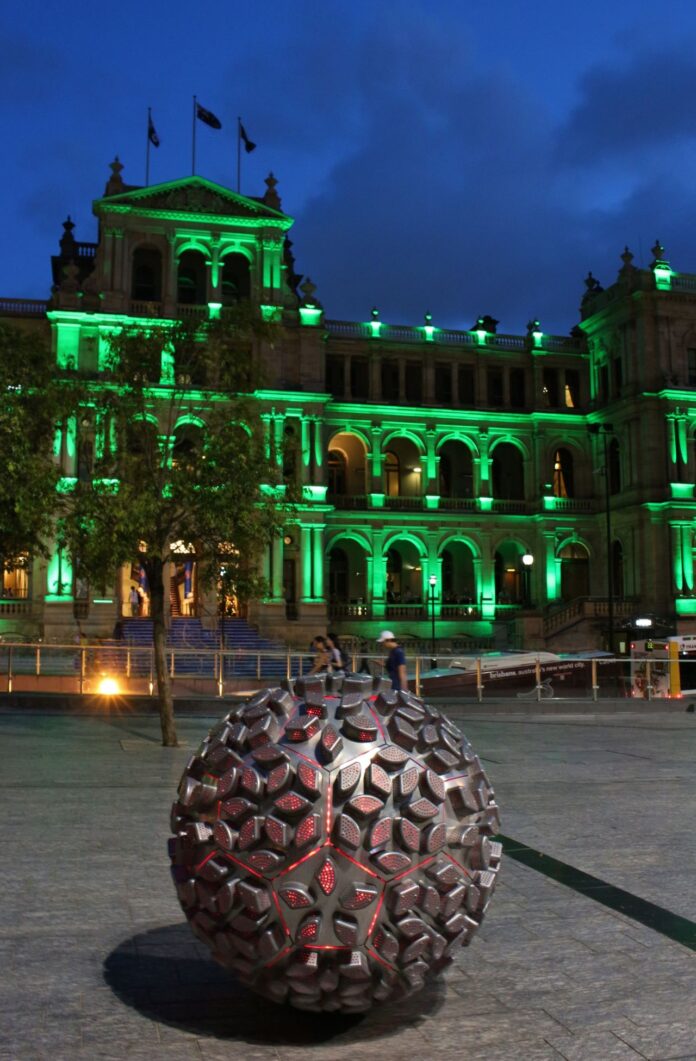 The Star Entertainment Group is planning a series of strategic asset sales to reinvest into higher yielding areas of the business, including the potential for U.S.-style sale and leaseback accords.
The group swung back to a profit in the full year to end-June 2021, helped by a strong performance from its Queensland properties. Net profit was $57.9 million compared with a loss of $94.8 million a year earlier. Revenue rose 3.9 percent to $1.54 billion.
Star said that revenue trends in the second-half of the financial year had been strong, with electronic gaming machine sales surpassing pre-pandemic levels. However, since the year-end much of Australia has gone back into a protracted lockdown to curb the spread of the country's worst outbreak of Covid so far.
The Star Sydney has been shut since June 25, while the Gold Coast properties have had intermittent lockdowns. They are currently open, but operating under tight restrictions, including just one person per four square metres of space.
As a result, management is looking at ways of further reducing debt and maximising growth. This includes releasing capital from non-core or low-yielding assets, such as VIP, the Treasury buildings in Brisbane and its Star Sydney property.
The group reported virtually zero revenue from VIPs in the 2021 year, with the borders closed to international visitation, shutting off the key Asian source markets for this sector. Even when borders reopen, there are question marks over the VIP sector, with the use of junket operators having been suspended indefinitely in the wake of serious allegations of misconduct at rival Crown Resorts.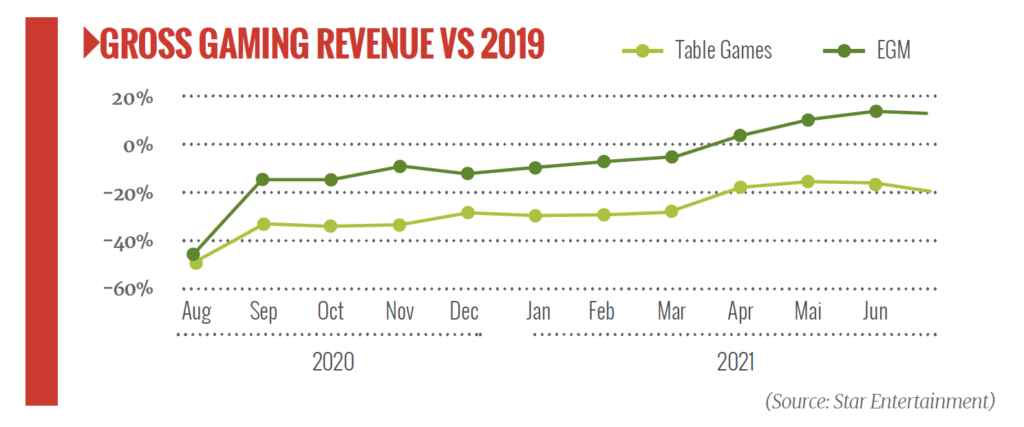 The Star said it's reviewing the VIP business model and will increase the focus on International Premium Mass customers when the borders reopen.
As a result, the company has already sold a jet and boat, raising $35 million. It plans to sell an additional jet this year.
Among its property assets, Star is considering a sale and leaseback agreement. It is seeking to raise $250 million from the disposal of four Treasury buildings in Brisbane, including the hotel, casino, the former State Library building and the Queens Garden car park. It's aiming for an agreement this fiscal year.
Similarly, Star said it sees potential to unlock value from a sale and leaseback of its Star Sydney property, which has been the worst-affected by the Covid crisis.
It said a formal process has started for a transaction, under which it would retain a stake of more than 50 percent. The Gold Coast and Queens Wharf properties may be added at a future date.
The operator may follow a model similar to that adopted in the U.S. by companies, such as MGM Resorts, J.P. Morgan said in a recent analysis.
"The US model is a good proxy," the firm wrote in a note on Star's results." "In the past, SGR has looked at this approach but the volatility around VIP made it challenging. In the current state the whole model now looks like the US model." The firm puts a value of about $3.6 billion on Star's real estate.
The operator also said it was still open to exploring potential opportunities with Crown Resorts. Star withdrew a $12 billion non-binding merger proposal with Crown after a probe in Victoria recommended that the company be stripped of its license to run its flagship property in Melbourne.
Crown will hear by mid-October whether regulators follow through on the findings of the probe, but the uncertainty was enough to give Star cold feet.
"I don't know what requirements will be imposed on Crown out of Victoria; with that uncertainty I don't know what we can and can't do," CEO Matt Bekier said in an interview with local media. "We have to have greater clarity about what we would actually be buying, then we can form a view of how much it's worth."
He also hinted that Star may be interested in buying Crown's new property in Sydney should Crown be broken up or forced to sell assets.
Bekier said a merger with Crown still makes sense and would generate about $150 million in potential synergies.
However, Bekier noted that in addition to the regulatory uncertainty there is also a power vacuum at Crown, with current Chair Helen Coonan set to leave the company at the end of August.
---
Tabcorp record lottery & keno figures for FY21
Despite nationwide impacts from Covid-19, wagering giant Tabcorp reported strong operational results in the FY21 full year, driven by record profits in lottery & keno and improved performance from its wagering and media arm. During the financial year ended June 30, Tabcorp group revenue increased 8.8 percent, whilst EBITDA increased 11.3 percent year-on-year.
Statutory net profit after tax went from a loss of $870 million in FY20 to a profit of $269 million in FY21. Tabcorp said its Lotteries & Keno unit saw record profit results, despite below average jackpots, and digital turnover growth of 30 percent, with resilient performance in retail. It's Wagering & Media arm saw improved performance across TAB, Media and International, with revenues reaching $2.3 billion, an increase of 10 percent year-on-year. As well as this, its digital wagering turnover grew 27 percent in the year.
---
Victoria/NSW plan new casino regulators
Victoria and New South Wales are planning a shake up of their regulatory structures to create bodies that focus specifically on casinos. The move follows damning findings from probes into Crown Resorts, which revealed serious lapses of corporate governance at the company, but also failings of the regulatory framework. In Victoria, the new regulator – The Victorian Gambling and Casino Control Commission (VGCCC) – will replace the Victorian Commission for Gambling and Liquor regulation and will no longer have jurisdiction over alcohol.
The VGCC will oversee all gambling from pokies through to the casino and its structure and governance have been formulated following an independent review from policy reform expert, Deborah Cope. A dedicated casino regulation division will sit within the new gambling regulator and focus solely on the casino operator. The New South Wales government is also looking into the creation of an Independent Casino Commission, again focusing solely on the sector and stripping out oversight of liquor.