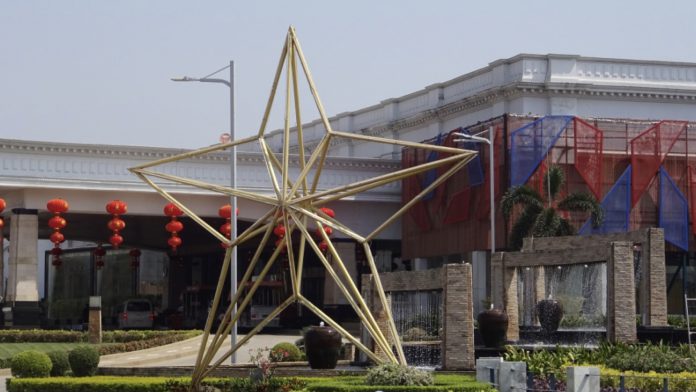 Australia-listed Donaco International posted an EBITDA loss for FY21 after Covid forced the intermittent closure of its properties in Vietnam and Cambodia.
The company said its EBITDA loss was A$0.7 million compared with a profit the year earlier of $10.38 million. Revenue plunged to $10.32 million from $53.49 million a year earlier.
It posted a statutory net profit after tax of $25.1 million, down from $58.8 million as a result of a non-competition settlement with the Thai vendors of Star Vegas.
The company operates the Star Vegas Casino in Cambodia, which was closed for seven months during the financial year ending June 30th, with a renewed shutdown since April. It also operates the Aristo International in the far north of Vietnam, which has also operated on the limited basis.
Donaco said it remains positive out the long-term business outlook for the region as vaccines are rolled out. Aristo, which has reopened returned to positive EBITDA in the month of July, it said.
In the absence of visitation, the company has been focusing on cost reduction. Operational expenses fell by 83.1 percent at Star Vegas, allowing that property to post positive EBITDA of $4.2 million.
Aristo has cut operational expenses by 76.8 percent.
"This hasn't been an easy year for Donaco," said non-executive chairman Porntat Amatavivadhana. "Historically the majority of our clientele came from overseas
travellers. With the international borders closed, and with our casinos closed or running at limited capacity throughout the year, we have had to adapt, as many other businesses have had to do.
"We took all the necessary actions and added additional measures to minimise the risk of the virus and to keep our staff and visitors safe. We shifted our focus on what we could control, keeping a healthy balance sheet and costs down."
"We are confident in Donaco's ability to bounce back, also highlighted by Aristo turning a positive corner post period end, achieving positive EBITDA for the month of July. The return to positive EBITDA achieved in the first half of the financial year 2021, and Aristo's recent performance, demonstrate that we have everything in place to bounce back as external conditions improve," he said.