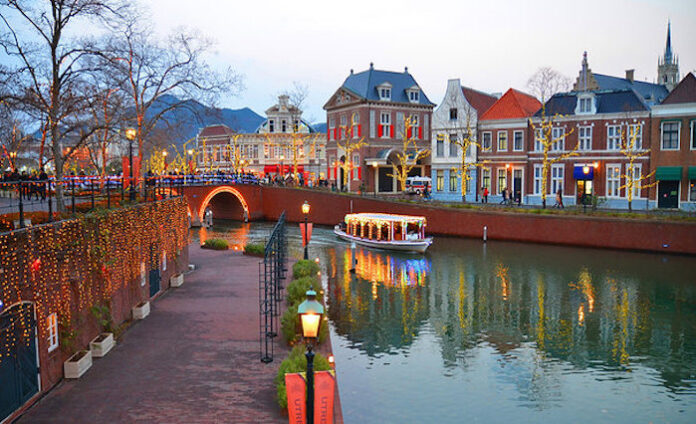 On deadline day for documents in Nagasaki's RFP process, Mohegan Resorts and Entertainment has emerged as a partner for Hong Kong-listed Oshidori Holdings in what is shaping up to be Japan's most hotly contested IR race.
The two companies gave little information about their plans, apart from to announce that they intend to collaborate to create a world class integrated resort in Sasebo City.
"We are honored to work with Oshidori International and leverage their team's unparalleled experience on this IR license bid in one of the fastest growing markets in the world," Mohegan CEO Mario Kontomerkos said.
He added that he sees significant cross marketing opportunities between Mohegan's Project Inspire development in Incheon, South Korea and Kyushu.  
Mohegan was one of the first to see the writing on the wall for aspirations for an IR in Hokkaido. The company shut its offices there in February last year after it became clear the political will to push forward with an IR was lacking. 
Nagasaki is a much stronger bet, though is also one of the locations with the most competition after repositioning in several other leading candidates over the past year.
Up until the deadline four consortiums were known to be bidding for the Huis Ten Bosch theme park site. As well as Oshidori, Casinos Austria, Pixel Companyz and a consortium involving Current Corporation, Get Nice Holdings, and Sofitel Ponte 16 were confirmed. Three unnamed operators that did not participate in the earlier RFI and RFC processes were also expected to jump in, with one of them now likely to have been Mohegan.
Although Yokohama still has a strong set of potential suitors, there are question marks over whether an IR will proceed due to strong political opposition. Osaka has been left with just one suitor, while Wakayama only has two operators still in the running for a license.
According to the Nagasaki prefecture's schedule, the operator consortium partner will be selected and the basic agreement signed this summer or autumn. Final approval by Nagasaki prefectural authorities, including the prefectural assembly and the Sasebo city council, will come in the spring of 2022, and then the application for licensing will be forwarded to the central government.
The prefecture tentatively estimates that, if licensed, construction may break ground as early as the end of 2023 and that the IR would open in the "mid to late 2020s." However, they add that in these later stages that the "timing depends on the national timeline and operator plans."