Good Morning. Since we're on the subject of VIP gaming and the future of the junket business, today we're breaking down the location of Asia's wealthiest individuals. There are as many as 10.5 million of them too – a number that makes up around 22% of the world's wealthy population. In our infographic, today, we look at the makeup of this wealthy market and also share what experts anticipate them to want out of their holiday experiences in the coming year.

---
What you need to know
---
The year ahead
Jamie Nettleton, Partner, Addisons
The introduction of deeper layers of regulation in Australia will result in a number of gambling operators ceasing to conduct business or merging operations in 2022, says legal expert Jamie Nettleton, a partner with Addisons.
---
On the radar
---
What the papers say

AGB Intelligence
---
DEEP DIVE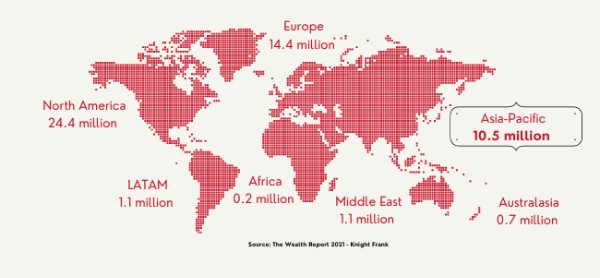 After five years of dominating growth, Asia Pacific's high net worth individuals (HNWI) and ultra-high net worth (UNHWI) population and wealth numbers slumped into third place in 2020, though structural advantages, such as a younger population and robust economic momentum is expected to drive a resurgence. Topping the list over the next five years continues to be China, Japan, and South Korea in terms of wealthy population – through India, Indonesia, New Zealand, and Singapore, are ones to watch – with their wealthy populations looking to grow more than 50 percent over the next five years, according to a wealth report from Knight Frank.
---
Industry Updates
---
Supplier Specials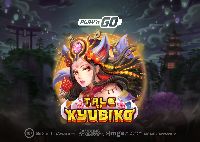 What a year it's been for Play'n GO, well, for all of us. Looking back at the events of the past couple of years, as much as it has been a time of chaos and contempt, it's also given us a chance to slow down and take a second to think, reflect, and re-envision – what is it we're really doing here? Our conclusion – we're here to entertain you.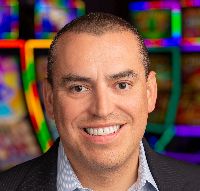 We are grateful to our people and to our customers for making 2021 a landmark year for Aristocrat Gaming, says Hector Fernandez, president of the Americas and EMEA. Our commitment to being bold resulted in inventive games, leading customer experience solutions, groundbreaking cabinets, and innovative partnerships.
MEMBERSHIP | MAGAZINE | ASEAN | CAREERS