Good Morning and welcome to 2022. As expected, Macau 2021 gross gaming revenue fell short of government budget expectations made early in the year, reaching only 30 percent of pre-pandemic levels. Looking ahead, the industry and the Macau government have pegged 2022 to see between $16 to $19 billion in GGR, though it's yet to be seen whether the rise of the Omicron strain will impact the final result.

---
What you need to know
---
The year ahead

The convergence between land-based and online gaming will continue apace next year, Joe Pisano, CEO of Jade Entertainment and Gaming Technologies predicts. This will likely lead to more consolidation.
---
On the radar
---
What the papers say
---

AGB Intelligence
BY THE NUMB3RS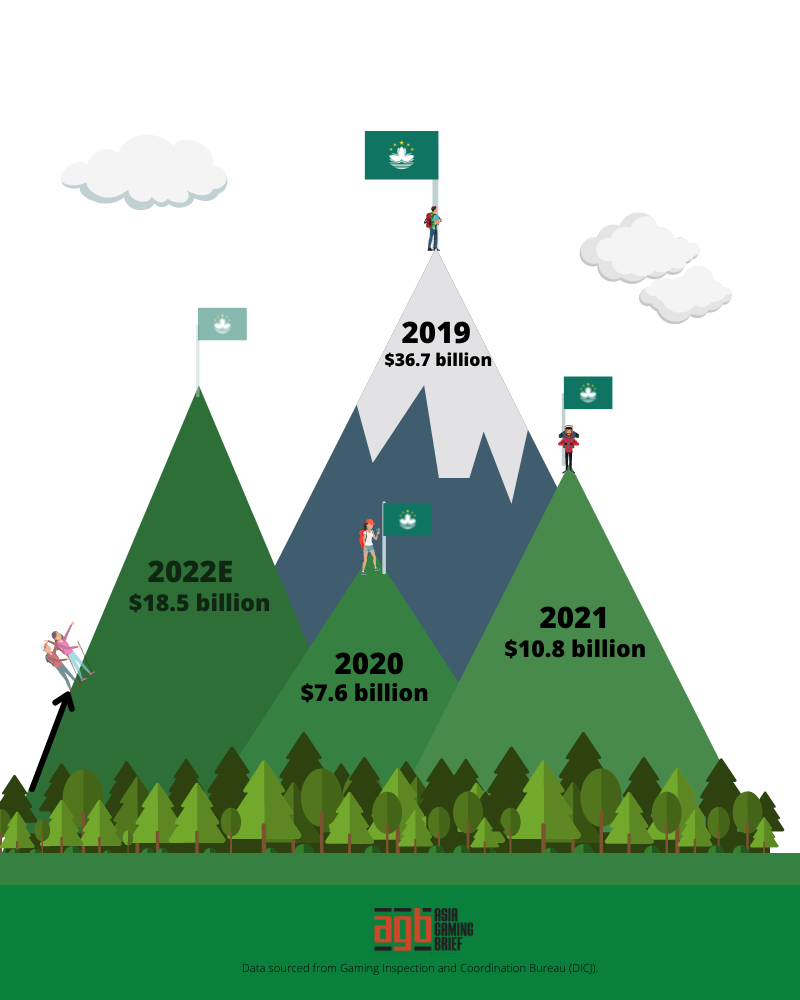 Continued recovery from the Covid-19 pandemic saw Macau casino GGR rise 43.7 percent year-on-year in 2021, though the number is still less than a third of pre-pandemic GGR of 2019. According to data from the Gaming Inspection and Coordination Bureau, December 2021 GGR came in at MOP7.96 billion ($991.2 million), rising only 1.8 percent from the prior-year period.

Industry Updates
MEMBERSHIP | MAGAZINE | ASEAN | CAREERS