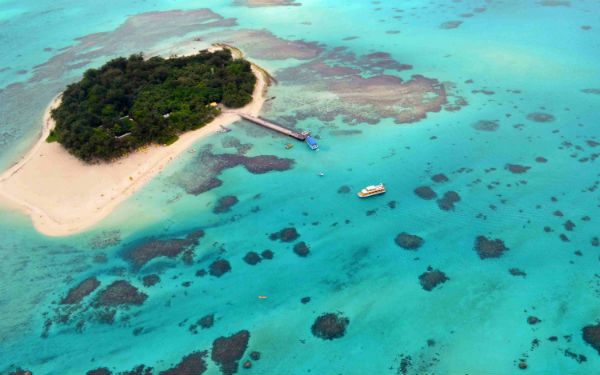 Good morning,
The legislature of CNMI appears to be on the verge of legalizing online gaming in Saipan, Rota, and Tinian, in spite of some controversy about what would be the role of troubled Imperial Pacific International in this industry. Online gaming is also under consideration in a feature by a guest writer today who examines how e-wallets, crypto are filling the online payments gap in Japan. And, sticking with Japan, our latest podcast hosts Joji Kokuryo of Bay City Ventures giving us a quick tour of the local governments that are still in the Japan IR race. Finally, we cannot neglect to take a more careful look at the latest GGR numbers out of Macau, which were, we regret to say, rather disappointing.
First, the news
---
What you need to know
---
Macau's monthly gross gambling revenue disappointed to the downside again in November, prompting another round of estimate cuts and further pushing out the prospects for a full recovery. The lights are on in its impressive casinos and according to indicators of luxury spending and travel on the Mainland, the desire and ability to travel are still intact. What isn't is the ease of visa processing and there is no current visibility on when that might change. The November results were down 70.5 percent at MOP6.74 billion ($844 million).
The CNMI Senate passed on a 6-1-1 vote a bill that would legalize and regulate the creation of an online gambling industry on Saipan, Tinian, and Rota. It was Representative Lorenzo I. Deleon Guerrero, a Saipan-based Republican, who originally introduced the bill. He argues that properly-regulated online gambling poses no greater risk to public health, safety, or welfare than the land-based gambling that has already been legalized. He also argues that this industry could provide a diversified source of revenue for the tourism-dependent economy.
Insights
---
PODCAST
Joji Kokuryo, managing partner of Bay City Ventures, speaks with Michael Penn, the executive editor of AGB Nippon, about the candidate locations to host an IR in Japan. This includes the four confirmed candidates (Yokohama, Osaka, Nagasaki, and Wakayama), as well as several others that Kokuryo reckons could become late entries. Few people have watched the Japan IR race development more carefully, and with greater insight, than Kokuryo, who has the advantages of both deep experience in the gaming industry and an independent perspective.
INDUSTRY VOICE
Japanese online casino operators are increasingly turning to cryptocurrency and digital wallets to solve their payment problems over traditional methods. Whilst setting up payments in Japan's online casino environment has become much easier than five to six years ago – with the introduction of payment aggregators, the ease of set up still pales in comparison to established online casino markets, such as Europe. Kaori Nagamine a casino expert for Japanesecasinoreview.com writes that traditional payment handling fees are likely to be much higher in Japan.
Supplier Special
---
In Asia's complex and diverse i-gaming landscape, having the right content means business success only if one more key ingredient is included – market knowledge. Solid Gaming may have been focusing on Asia for only 3 years but its penetration amongst operators is surely a testament to its local know-how.
AGB Initiatives
---


MEMBERSHIP | MAGAZINE | ASEAN | CAREERS