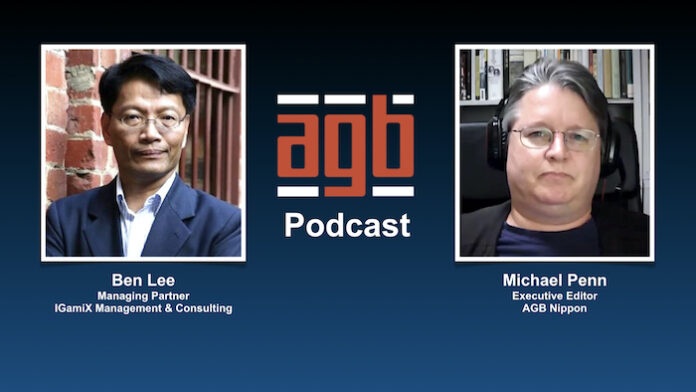 IGamiX Managing Partner Ben Lee sat down with AGB Nippon Executive Editor Michael Penn to discuss the prospects for the oft-considered theme of the diversification of the Macau economy.
Lee explains that he has been a skeptic about the Macanese government and society's true degree of commitment to tackle this issue effectively, and that has included its seemingly far-fetched notions of becoming a financial center sitting right next to Hong Kong.
In this podcast, however, Lee relates that he has now become a convert to the scheme's possibilities with the realization that Macau might switch over its local economy, including its massive casinos, away from the Pataca or Hong Kong Dollar to the Digital Yuan. He sees this as an "elegant solution" for many of Macau's economic challenges, and one that still leaves important roles for the junket industry as well.