Tekkorp Capital is seeking to shake up Australia's sports betting industry with an investment in a new venture, that also combines entertainment giant News Corp and industry visionary Matt Tripp. In this week's Face-to-Face interview, Tekkorp CEO Matt Davey tells us that although the Australian market has been booming, there's room for more competition and innovation.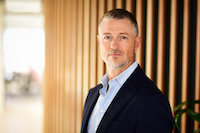 He explains that there have only been three game-changing products in sports betting in the past decade and the new player wants to change that. Davey also predicts a further wave of mergers and acquisitions in the global igaming industry, fuelled by a recent decline in valuations.
AGBrief: How would you sum up the recent developments at Tekkorp?
Matt Davey: The online sports betting world has been in around for the last 25 years. The most mature markets in the world are the UK, followed closely by the Australian market. We've found there are interesting opportunities to invest in different parts of the ecosystem in the online sports betting world, be it affiliates, operators, payment processing, etc.
We have invested in a consortium that brings together an amazing operator with proven experience in Matthew Tripp and his team, along with a fantastic media partner, News Corp, Australia, with a great technology platform coming from BetMakers Technology. We're looking to seed a challenger brand that can capture a significant amount of market share in Australia, which is quite a mature sports betting market.
AGBrief: What do you plan to bring in terms of innovation?
Matt Davey: In terms of actual dramatic product changes, there's been only three in the last decade or so. There was fast cash out, there was in-game betting, and there was a product called Bet Builder where you could build your own bet. Those three were the primary products that changed how people engage with the business.
I think there's enormous scope for us to add to that. We think that there's a great opportunity to be able to bring in a fresh perspective with a newer technology platform, and an experienced management team where we can help drive that forward. We benefit from the fact that there's this ongoing migration from land-based gaming to online and we think that that will continue at pace.
We can add to that by being quite innovative around the product range. One example is if you're a sports bettor, you log on to whatever sports app you have, and typically, customers in the more mature markets like the UK and Australia have four or five different apps.
You look for the sport that interests you, but you're flooded with a sea of other sports, there are 1000s and 1000s of events that you can bet on at any particular point in time. How do we surface the events that you're interested in with the bet types that you're interested in? How do we do that cleanly with the least amount of friction? There's a lot of innovation yet to be brought into the market around that.
AGBrief: Is this personalized betting?
Matt Davey: One of the big advantages of moving things to the internet was you can get whatever you want. The question is, how did you find it? Google built an incredible business around helping you find the information that you're looking for. And we haven't seen the same level of innovation in the gaming industry yet. And I think that's, that's a huge opportunity.
AGBrief: Another trend in the sports betting world has been convergence with entertainment. How do you see that progressing?
Matt Davey: I think the media industry itself has been challenged somewhat by this fragmentation of content that's happened with the internet, which means you don't get the mass market audience and that means linear TV has suffered from a reduction of audience over the last 10 years.
Where they can fight back is on live sport as it's a proven way of getting mass-market attention back again. What makes live sport more engaging is being able to have a wager on the outcome of that sport. I think there's a nice natural coupling between the entertainment payload of live sport along with wagering ability.
There's a natural harmony between what wagering operators are looking to achieve when combining the content itself with media companies and so there's a natural marriage there. But those marriages can also go wrong if they're poorly structured.
"we'll see a significant amount of consolidation and I think that will drive M&A. But we'll also be looking at companies plugging strategic gaps in their portfolio"
AGBrief: We've seen a wave of mergers and acquisitions in the igaming space, do you see that trend continuing?
Matt Davey: The US market, the European market, and the Australian market are at different phases of the cycle. In the initial phases, you get enormous growth and that's what we've seen in the last three years in the US. I think we'll see a significant amount of consolidation and I think that will drive M&A.
But we'll also be looking at companies plugging strategic gaps in their portfolio. So if you are a great sports betting operator and you don't have a strong casino platform, they'll look to acquire companies that are strong in casino. A good example would be DraftKings acquiring Golden Nugget. The flip side to that is there have been other companies that have bought interesting businesses, but they no longer fit with their corporate strategy and so you'll see spinouts of those businesses.
For instance, Scientific Games sold OpenBet, the sports betting platform, from its business. We've also seen a contraction in the market multiples now, particularly in the first quarter of 2022 and I think that makes it more interesting. For acquirers. I think it may accelerate M&A at this point.
AGBrief: What has brought valuations down?
Matt Davey: So the current thesis is that as interest rates increase, the ability for companies to discount, or investors to discount, long-term revenue growth, and EBITDA is reduced. So we don't have the patience now to wait for a company that might be profitable 20 years from now, we want to see profit this year or next year and so the value of those businesses has been reduced.
Also, the value of companies that are producing cash and are in positive EBITDA has increased, so I think we've seen a shift in terms of valuing businesses on a multiple of revenue, to a multiple of cash flow and that's having a dramatic impact in terms of valuations. People think inflation is increasing, which means that the federal government will need to increase interest rates, and that makes the borrowing cost of capital increase, but also the attractiveness of cash and cash yielding assets becomes a lot more interesting now than it was before.
AGBrief: Do you think there will still be investor demand as interest rates rise?
Matt Davey: Interest rates look like they've gone up dramatically. Mortgages, for instance, have gone from the average of two and a half percent to 5 percent for a 30-year mortgage in the US., so that's certainly driving a stronger focus on cash-producing assets. But at the same time, 5 percent is not 18 percent, it's not like it was back in the 80s, so it's still very cheap to borrow.
I think there's still a strong appetite for institutional investors to lend capital to companies. I think investors will look for growth in the gaming industry and that the digital side of the industry is going to continue to experience significant growth. In the US, for instance, they're all experiencing phenomenal top-line growth and I think that's going to be very attractive. The nuance now is that we're going to look for the ability to get to cashflow positive operations so you don't need to go back to the capital markets to borrow more money. It's going to exert a certain amount of operating discipline on businesses.
But I think investors still love growth, I don't think they've gone from growth investors to value investors that are happy for 3 percent growth per annum and collect a 10 percent dividend. I do think that there's a certain amount of discipline now that that's been imposed by the market to show that people know how to run a business profitably, and still maintain high levels of growth.
AGBrief: What about opportunities in Asia?
Matt Davey: We tend to focus on the highly regulated markets where we know what the rules and regulations are. It's been a little grey, or harder to navigate the Asian markets. What we do know is the propensity to gamble is strong. There's a strong cultural appetite for both sports betting and lotteries and we have no issue on the demand side.
It's really about what's the supply-side solution. From our perspective, we would look to invest in infrastructure providers, so the underlying software technology providers, payment processing providers, artificial intelligence, and marketing businesses, seem to us to be a pretty sensible place to invest. We like aspects of certain parts of Japan, for instance, and other markets within Asia. We also like Latin America, we think that that is another area of rapid growth where can we can successfully deploy capital.
"There is a large part of the market that is comfortable being on blockchain and working with digital currencies"
AGBrief: What about some of these newer technologies, crypto, Metaverse, NFTs? Do you see a role for those?
Matt Davey: We do think that the whole field is very exciting. I think the first stages of that market have been driven by early adopters, and not necessarily by sustainable economies and sustainable products that create value. It's more about hype and just being new and first, but I think that will get replaced by good products and good businesses and good gaming experiences, and great entertainment.
We want to be there as well as that market expands, so we're investing a significant amount of time and a certain amount of capital into what we call Web.3 gaming businesses. One of the things that we've learned over the last 20 to 30 years in the gaming industry is consumer habits do change. They go from land-based to just web, and then they went to mobile, and then they went to social.
And then they're going to Web.3 and we think that there is a large part of the market that is comfortable being on blockchain and working with digital currencies. We want to be investing with great entrepreneurs that are building out this next phase in the industry.
AGBrief: As an investor, how do you sort out the wheat from the chaff in some of those things?
Matt Davey: That's the million-dollar question. We call it both an art and a science, and in the frontier type industries, such as Web.3, it's more art than science. But what we rely on is a playbook that we've worked on over the last 20 years, where we understand what fundamental value is.
Ultimately people like to get some utility from something, or entertainment from something, and if we can get comfort that the utility is strong and sustainable and valuable, then we'll invest in that. Or if the entertainment itself is not just a flash in the pan, but something that has deep intrinsic entertainment value built into it, be it a game mechanic, or certain intellectual property rights, or a way of getting critical mass, then we'll invest in that as well.
But there is absolutely no proven playbook. We will lean on our past experience, a bit of our scientific thinking but also the art behind it.