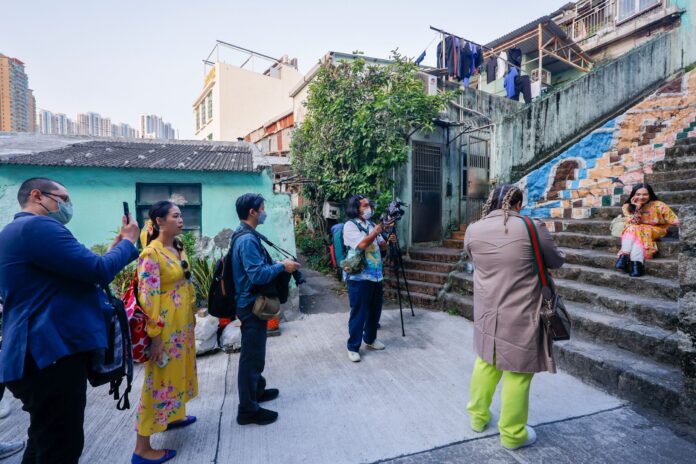 After riding a wave of nearly three months of government-sponsored subsidies, Macau's tourism industry is now urging for authorities to prolong beneficial measures for overseas tourists, pushing for the tourism office to keep providing measures such as the half-price ferry and bus tickets for Hong Kong travelers.
Vong Fai, president of the Macau Leisure Tourism Services Innovation Association, pointed out that the promotional campaign offering discounted tickets – aimed at attracting visitors from Macau's second-largest source market – started on January 13th will end on March 31st.
While noting that the measure has been beneficial, the tourism insider says that, to prolong the effects on Macau's economy, this policy should be extended. Vong is even pushing for the benefit measure to be expanded to overseas travelers as well.
"Due to the full openness of Hong Kong and Macau, more overseas travelers have arrived in Hong Kong. A promotional offering would be attractive in luring international travelers to visit Macau", he said.
Currently, Hong Kong residents purchasing a Macau-bound ferry or bus ticket and staying at least one night in Macau will be offered a complimentary return ticket. These beneficial measures have succeeded in attracting a large number of Hong Kong visitors since the COVID-19 cubs have lifted between the two neighboring regions.
Macau's Tourism Office (MGTO) is taking a multi-pronged approach in luring back visitors to Macau, one such campaign involves inviting overseas social media influencers to advertise Macau as a travel destination.
Speaking of the initiative, Vong Fai suggests that the local government should figure out how to take advantage of this campaign to boost the communities' economy.
Aside from visiting Macau's well-known integrated resorts, KOLs (Key Opinion Leaders, also known as influencers) were taken to visit Macau's local districts, a move that Vong thinks is a good method to spread out consumption benefits in the city.
This also takes the pressure off of Macau concessionaires from being the primary focal point of tourism, especially as they aim to ramp up to satisfy the increasing demand while also staying competitive.
"Because of the labor shortage in the hotel industry, Macau has a very limited capacity to give accommodation discounts at this moment, but the consumption benefits will be great to lure tourists", said Vong.
Hong Kong travelers have historically been the second largest visitor source for Macau. After phasing out travel restrictions, Macau welcomed 451,000 visitors during the golden week of Chinese New Year in January – including 264,000 from Hong Kong, 37 percent of the total.
While Macau's attempt to lure back its primary source of income, tourists, has been focused mostly on China, its attempt to generate more return visitors from Southeast Asian nations has already started to bear fruit, and alongside its promotional packages for Hong Kong, is helping to diversify the SAR away from its main visitor source.
Especially given its need to focus on non-gaming attractions, the impetus to gain more visitors from across the Delta, balanced with the threat of falling into a welfare economy, will be instrumental in pushing its recovery forward.