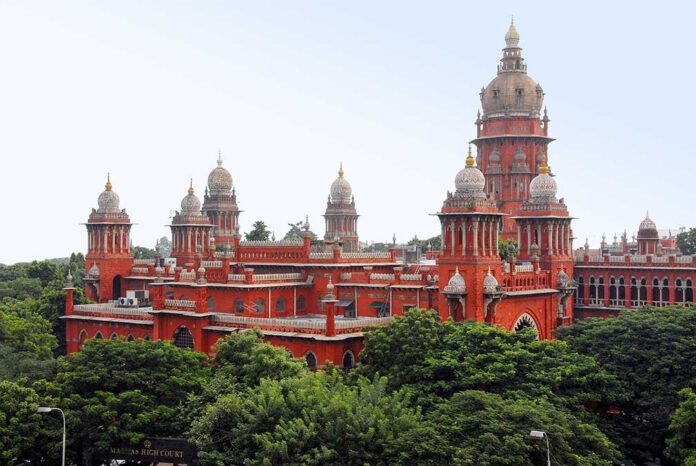 An alarming increase in offshore lotteries is a major cause of concern for many Indian state governments as it causes revenue leakage from state coffers. Despite many stern measures taken by the state governments to prevent it, offshore lotteries remain largely prevalent, writes industry insider Jaydeep Chakravartty.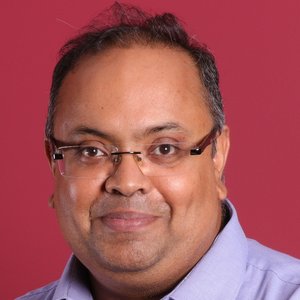 Earlier attempts to implement blanket bans on lotteries in India did not derive any positive results. The attempt only forced consumers to choose between offshore distribution and local black markets, causing revenue loss to many governments.
The ban on lotteries is not very effective as they operate online, and the operators have introduced several modus operandi to sell lottery tickets. Many state governments have failed to curb the offshore lottery tickets causing revenue loss for the state governments.
Global trends suggest that as more online lottery games become available, state governments should digitize their products in line with the system introduced by the Kerala government – and tackle some taxation issues – to be able to compete and grow their user base among younger generations.
Lotteries or luck have always been prevalent in different forms in Indian society for thousands of years. It has certainly come a long way, starting right from the Han Dynasty around 205 BC.
Barring 9-10 Indian states, the sale of lottery tickets is banned in other states now. Lotteries are hugely popular in states like Maharashtra, West Bengal, Punjab, Kerala and Sikkim, and one of the major sources of revenue earnings in the states is by selling lotteries.
There is no blanket ban on lotteries across the country. But, only a few states allow lotteries. These are Kerala, Goa, Maharashtra, Punjab, West Bengal, Assam, Arunachal Pradesh, Meghalaya, Manipur, Sikkim, Nagaland, and Mizoram. After independence, Kerala became the first Indian state to legalize lotteries in 1967. Later, Kerala also became the first state to put a taxation system on the collection of lotteries.
Legality
The legality of lottery in India is a state subject. The Central government has authorized all States to devise their own law Under the Lotteries (Regulation) Act 1998. Accordingly, government lottery is legal in some Indian States for now and banned in the rest. The activity is illegal in all other Indian States and Union Territories.
Revenue from the lottery is one of the major earnings of the state governments. Every day there is a lottery, and more than 8-9 lakh people are engaged in the trade as agents and retailers.
The annual revenue from the sale of tickets is between ₹10,000 core to 12,000 crore for Kerala government. Liquor and lottery tickets are two major revenue earners for the state. Lottery is the backbone of its economy, especially providing jobs to physically challenged people, who constitute a section of ticket-sellers.
Kerala's total population is 3.34 crore as per 2011 Census, but it sells an astounding 7.92 crore lottery tickets every week. This makes the lottery one of the major sources of non-tax revenue. In fact, the state government's social welfare schemes are heavily financed with the revenue generated from the lottery business. Non-tax revenue as a proportion of Gross State Domestic Product since 2013-14 in Kerala is due to the increase in the gross receipt from lotteries, according to Kerala Economic Review, 2018.
The lottery business attracts vendors as ten percent of the prize-winning money goes as an agent's commission, and an agent gets a certain percentage as a commission on the selling price. For instance, if a ticket price is Rs 30, the agent gets a commission of Rs 5.80, which makes it a win-win situation for the vendor and the government, as well as almost 30 percent income tax levied on prize money.
The Lottery Department in Kerala has reaped benefits after introducing a new system to detect fake lottery tickets in the market. A mobile app called 'Bhagyakeralam' has been developed to scan the QR code on tickets to detect if they are fake.
The ability to curb the sale of counterfeit tickets and the introduction of the QR code system has led to an increase in ticket sales. Many new Lottery Sub Offices have been opened throughout the state, and new offices are very useful for agents and lottery sellers who previously relied solely on district centers to collect lottery tickets for sale.
There are also many illegal lotteries being operated by anonymous players. They have a wide reach and are difficult to trace as they are run online. Many of these lotteries are also run by offshore companies that are difficult to trace, and they can scam Indians very easily. 
Offshore
Offshore platforms are becoming more appealing to tech-savvy players, gaining popularity via mobile apps and social media and making foreign lotteries more attractive to a growing share of players.
Offshore-based companies like lotto smile / lotto247 are targeting Indian players, and they also don't pay any tax, and it is difficult to trace them. The inability to transition to online operations makes States fall behind a number of fast-paced gaming and entertainment business models.
Section 4 of the Lotteries Regulation Act, 1998 sets the pre-requisite conditions following which lotteries may be organized, legalized, or promoted by the State. The conditions are that state governments shall print lottery tickets that will bear the logo of the State government to ensure authenticity, no prizes can be offered on any pre-announced number or based on a single digit, and state governments will sell tickets either themselves or through their agents, they will also conduct the draws of all lotteries, the place of such a draw will be located within the State conducting the draw. There will be only one draw per week for a lottery, and there cannot be more than six bumper draws of a lottery in a year, laid down in the pre-requisite conditions.
This section also empowers the Central government to prescribe such other conditions. Parliament has the power to form a committee comprising retired judges, revenue secretaries, advocate general, and industry experts. The committee members will find out the existing lacunae in the system and devise new measures to prevent the sale of counterfeit lottery tickets, and can suggest new ideas to promote the lottery industry.
Regional differences have also emerged in India, with Kerala running the most successful paper-based lottery in a state with high literacy rates. If regulated well – including on a national level – it has a tremendous potential to support public welfare programs, local employment, and other public objectives and can contribute a stupendous share to the states' coffers as well as to the General Service Tax.
In the U.S., where lottery tickets are heavily taxed, state-run lottery revenues often exceed corporate income taxes.
International practice has shown that a transition to online-based operation will generate more opportunities for growth and will enhance revenues. Simultaneously, such a shape will bring better control and raise safety standards, including the enabling of modern solutions to combat the problem of gambling and addiction. Creations of new job opportunities and the facilitation of payments are also among the benefits that lottery digitization will bring. It is inevitable that this sector will follow the digitization trend and shift from server–assisted "online" distribution and sale of paper tickets to true electronic existence in the online realm.
Indian players will always appreciate the government's message of "trustworthy, democratic, and transparent" ways while streamlining the industry. 
—
* iGaming consultant, Meghalaya Gaming Commission, India