Politics may be behind recent calls by a Las Vegas casino workers union for a federal investigation into U.S. casino operators and their ties with former junket operator SunCity, according to observers of the U.S. and Macau gaming industry.
Last week, the U.S. based trade union, known as the International Union of Operating Engineers, Local 501, announced it has sent letters to five U.S. departments demanding a probe into the business relationships that U.S. casino operators have held with former junket operator SunCity and its boss Alvin Chau, who is currently in detention in Macau on allegations he was involved in illegal gambling operations, money laundering and organized crime.
Motivation the key question
Somewhat perplexing is the motivation behind the trade union and its calls for authorities to look into these issues.
Local 501 describes itself as one of the largest unions of Stationary Engineers in the United States. Stationary engineers are technically trained persons who operate, troubleshoot, and oversee industrial machinery and equipment – not a contingent immediately expected to be concerned with such issues.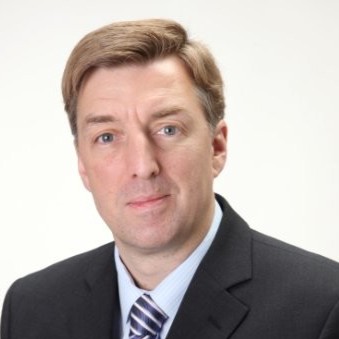 According to their website, Local 501 is understood to have just under 11,500 members in total, 2,000 of whom work in casinos in Las Vegas, Nevada.
When asked what likely motivations the union would have to want this investigation launched, Martin Purbrick, director and founder of Purbrick & Associates, said he believes domestic politics may be at play here.
"Some years ago… the same trade union created a database of documents relating to triad and other criminal links to the casino and junket businesses [in Macau]."
Purbrick was referring to "Casinoleaks Macau," a website in operation in 2012 that accused various people and entities within the gaming sector of having ties with criminal organizations and other underworld figures.
"The individual leading the research for the union some years ago was Jeffrey Fiedler, who is now serving on the US-China Economic Security Review Commission," said Purbrick, who was formerly head of security and integrity at the Hong Kong Jockey Club.
"It is likely that there are domestic politics involved in the focus of the union and possibly also the US-China Economic Security Review Commission," he said.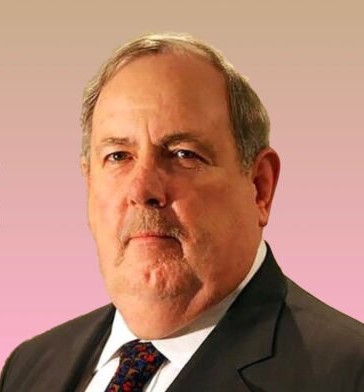 Sheldon Adelson and his wife donated huge sums of money to the Republican Party in the USA. It is likely that Democrats will seek to ensure that this information is more clearly in the public domain and show voters that the Republicans are taking money that has come from activities that are under investigation in Macau, according to Purbrick.
David Green, CEO of Newpage Consulting, and an advisor to the gaming industry and its regulators noted that the timing of the announcement is interesting given the looming re-tender of the gaming concessions in Macau.
"It could be calculated to try and disrupt that process, or at least the US companies' involvement in it. Certainly this particular Union has sought to destabilize the industry before, with its involvement in Casinoleaks," said Green.
Green said it is also interesting that the Union said it is taking action as it believes state-run gaming regulators have "proven either unwilling or incapable of regulating VIP-junket activity and its interplay with U.S. casino companies operating abroad."
"This is really a direct criticism of the Nevada regulators since they have jurisdiction where their licensees are involved in foreign gaming operations."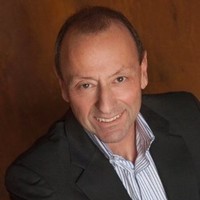 Another interesting theory comes from Andrew Klebanow, co-founder of C3 Gaming Group.
"It is difficult to ascertain the reasons why Local 501 would ask five federal agencies to investigate all three US gaming companies that operate casinos in Macau," noted Klebanow.
"Only one of the three companies, Las Vegas Sand (LVS)s, is a non-union property. Over the past 25 years, LVS has successfully managed to keep Las Vegas trade unions out of the Venetian/Palazzo properties… It is possible that Local 501 sought to achieve one final act of retribution against LVS before the firm exits the Las Vegas marketplace, but if that were the case, they would be also subjecting MGM and Wynn to the same federal scrutiny, two companies that have had amicable relationships with local trade unions. So, their actions seem short-sighted."
AML under the spotlight
Should a federal investigation go ahead, both Green and Purbrick say it will likely focus on whether U.S. owned and operated gambling entities had business relationships with Macau junkets that involved 'dealing with the proceeds of crime'.
"If junkets and their operators, such as Suncity and Alvin Chau, are convicted of criminal offenses in relation to their business bringing customers from China to Macau or online gambling, then the funds from this business can be considered as the "proceeds of crime" (which is effectively money laundering)," said Purbrick.
"Just handling and dealing with these proceeds that came from junket business can then be construed as a criminal offense of money laundering, even in jurisdictions outside Macau. This could apply to any of the US-owned and operated casino groups in Macau."
Green said the union could be looking to US federal legislation, such as the Foreign Corrupt Practices Act, which is more concerned with bribery of foreign officials, or the Racketeer Influenced and Corrupt Organizations Act to elevate both its profile, and the profile of its claims.
Probe likely?
Purbrick says it is possible that some form of investigation could commence, which could come from a U.S. federal agency, or from a state gambling regulator that is forced to act due to public reaction to the letters from the union.
Green however believes there will be little interest from US Federal authorities in conducting inquiries ahead of the outcome of any trial he may face.
Klebanow, taking the middle ground, says he believes the investigations will go ahead, but will not go very far.
"All three companies take great pains to adhere to all applicable laws in all the jurisdictions that they operate in. Nevertheless, those agencies will make inquiries and it will require each company to respond to any questions federal authorities may have.
"These are three of the world's best-run companies. As such, I seriously doubt that a federal inquiry will uncover anything improper. It will nonetheless, require time and effort on behalf of each company's legal departments to respond to any questions federal authorities may have," said Klebanow.
Up until the publishing of this story, there has not yet been any response from U.S. authorities regarding the letters sent by Local 501.