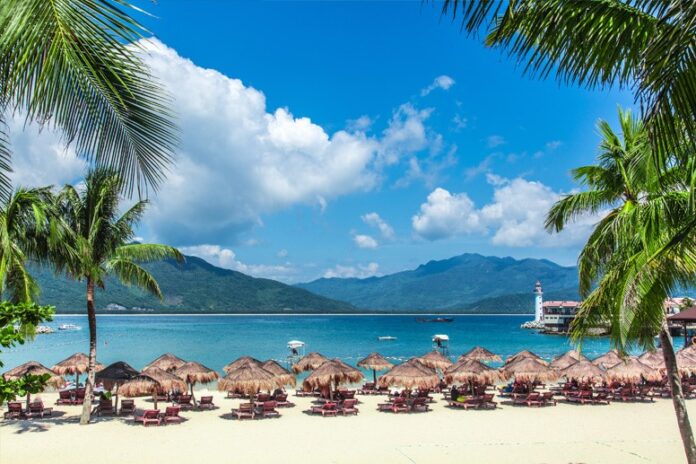 Towards the end of 2021, many of Asia's jurisdiction has begun tentative plans to reopen their borders for travel to boost their local tourism industries, however, a few short weeks later the rapid surge in the Omicron variant has slammed the brakes on those plans, leaving the industry in limbo. 
Events are moving swiftly and new restrictions are being announced almost on a daily basis, though below, we have listed some of the more significant changes to travel and quarantine rules.
Macau
Macau, which already had some of the most stringent entry requirements in the world, banned all international flights, with the exception of Mainland China, for a period of two weeks from Jan. 9th.
Prior to the flight ban, it had extended quarantine requirements to 28 days from 21 days for countries considered to be at high risk. These include Bangladesh, Brazil, Cambodia, India, Indonesia, Iran, Nepal, Pakistan, Philippines, Russia, South Africa, Sri Lanka, Tanzania, Turkey, United States, Botswana, Zimbabwe, Namibia, Lesotho, Kingdom of Eswatini, Mozambique and Malawi.
The reopening of borders with Hong Kong, which had been expected imminently, has now been postponed and Fitch Ratings doesn't see the potential for resumption until the second half of the year.
Hong Kong
Hong Kong has banned flights from eight high-risk countries, including the U.S. and the U.K., after discovering Omicron-variant clusters. The city has also announced the closure of gyms, spas and other businesses, as well as placing a curfew on in-restaurant dining after 6 p.m. Other countries on the banned list include Canada, France, the Philippines, India, Australia and Pakistan. The flight ban extends through to Jan. 21st. Quarantine on arrival is mandatory.
Philippines
The Philippines remains closed to tourism travel. The Metro Manila region was returned to Alert Level 3 on January 3rd, which in theory mandates the closure of schools, casinos, contact sports and gatherings with those not from the same households. In practice, the websites of several casinos in Manila's Entertainment City say they are still open for business.
On Friday, the higher alert level was extended to include Baguio City in the Cordillera Administrative Region; Dagupan City in Region 1 (Ilocos); City of Santiago and Cagayan in Region 2 (Cagayan Valley); Angeles City, Bataan, Olongapo City, Pampanga and Zambales in Region 3 (Central Luzon); Batangas and Lucena City in Region 4-A (Calabarzon); Naga City in Region 5 (Bicol); Iloilo City in Region 6 (Western Visayas); and Lapu-lapu City in Region 7 (Central Visayas).
It will be in place from Jan. 9th to Jan. 15th.
Singapore
Singapore, which was one of the first in Asia to begin opening borders and living with Covid, has frozen all bookings from all Vaccinated Travel Lane countries until Jan. 20th. It said existing bookings, will still be honoured. Travellers will also have to have additional testing on day three and day seven on arrival into the city.
The suspension of travel also affects the reopening of land borders with Malaysia. They are only open for returning Singaporeans.
Japan
Japan banned all entries of foreigners worldwide from November 30th due to the spread of Omicron. The ban extends to spouses and children of Japanese nationals and permanent residents unless they are in "special exceptional circumstances.
A concerned civic group presented an online petition to the Foreign Ministry last Thursday with more than 12,000 signatures protesting the closures.
All previously announced relaxations of restrictions have been suspended until further notice.
Malaysia
Tourism travel to Malaysia is not permitted except for Langkawi Island under the international tourism bubble, which is still operating for fully vaccinated travellers. A PCR test must be taken 48 hours before travel.
Malaysia had planned to reopen its borders from the beginning of this year to boost the economy due to high immunization rates in the country. There is now no further indication as to the timing for a reopening.
Vietnam
Vietnam has banned entry to tourists since March 22, 2020, although diplomats, skilled workers and foreign investors are allowed to travel. It had approved resumption of international flights from nine countries from the beginning of this year, but only five international routes have actually been confirmed. These include the U.S., Japan, Taiwan, Cambodia and Singapore.
Fully vaccinated travellers need to quarantine at home, or in their place of accommodation for three days, with two PCR tests on the first and third day of entry.
Vietnam had been planning to begin opening to foreign tourism from the end of last year, starting with five provinces including Kien Giang, Khanh Hoa, Quang Nam, Da Nang, and Quang Ninh, local media reports.
The Kien Giang province is home to Phu Quoc Island, located in the country's far south.
Cambodia
Cambodia was one of the most ambitious countries in aiming to reopen to tourism traffic after reaching among the highest vaccination rates in Asia. So far, it has not backtracked on its plans.
To enter Cambodia you'll need to show a negative COVID-19 (PCR) test result issued within 72 hours of your arrival into Cambodia. Travellers to Cambodia who are vaccinated don't need to quarantine on arrival.
Saipan
The spread of the Omicron variant has derailed the Commonwealth of Northern Mariana Islands' Travel Resumption Investment Plan. Several South Korean airlines, which had resumed flights to Saipan under a travel bubble arrangement, cancelled their operations for January. According to local media reports about 27 percent of bookings under the bubble have been cancelled. In October, the Marianas Visitors Association had expected 7,794 visitors under the plan in 2021, however, as of Dec. 16, it had only seen 4,834 visitors. South Korea is one of the most important overseas travel markets for Saipan. The islands began welcoming visitors from the country in July last year.
Marianas Visitor Association Managing Director Priscilla Iakopo also said a planned travel bubble with Japan was delayed due to increasing Omicron cases in that country. "Due to the omicron variant, we are closely monitoring other source markets such as Japan as the daily cases in Tokyo, Japan are increasing," she told local media. The travel bubble had been expected to launch in mid-December to early January and the timing for any resumption in travel between the two countries is now uncertain.
New Zealand
New Zealand has pushed back plans for a phased border reopening until the end of February at least. The plan had been for fully vaccinated Kiwis to be able to travel back from Australia without managed isolation from 16th January, while citizens would have been able to return home from all other countries from 13 February. Full border reopening had been planned for the beginning of April, though a seven-day quarantine period would still have been required.