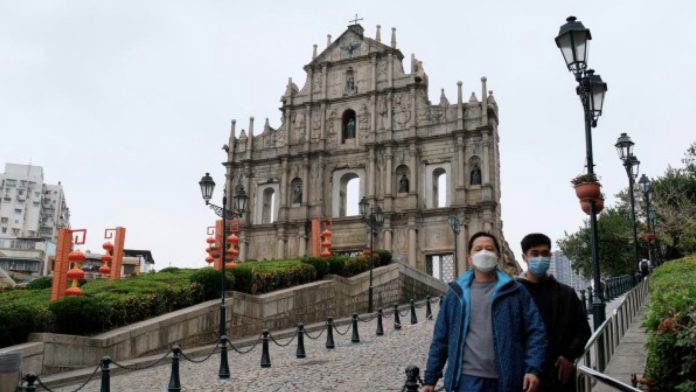 Taxes received from Macau's gaming operators in between January and June of this year totalled some MOP19.64 ($2.45 billion) during the first six months of the year.
That amounts to nearly 40 percent of the income budgeted by the authorities from the segment for the whole year, giving hope that a pickup during the third and fourth quarter could surpass the government's income expectations.
Despite the downturn seen in gaming revenue during the month of June, with GGR amounting to MOP6.35 billion – the lowest figure registered in 2021, gaming tax revenue topped MOP4 billion during the month, a yearly rise of over 430 percent.
Cumulate GGR during the first half of the year was MOP49 billion, up 45 percent yearly.
However gaming taxes collected and GGR cannot always be directly linked, given possible delays in reporting on when tax was received.
Hopes are rising that tax revenue generated from GGR could surpass that predicted by Macau authorities, especially given the new border relaxation announced with the neighboring Guangdong province.
Macau had previously mandated that proof of a negative nucleic acid test, taken within 48 hours, be provided for visitors from the province.
Starting Thursday, the measure was relaxed to a negative nucleic acid test result taken within 7 days of arrival in the SAR.
The outbreaks in Guangdong largely fuelled the dip in visitation to Macau during the month of June.
However speculation over possible border relaxations for other markets, such as Hong Kong or Singapore, have been again cut down by health bureau authorities.
On Thursday, they reiterated that Macau has no concrete plan on when to open up to quarantine-free travel for Hong Kong visitors, after previously confirming it was planning a 'blue health code system'.
The system would have allowed visitors from Hong Kong to stay within fixed areas of hotels that mandated masks, as is the case with casino floors.
Authorities also said there were no ongoing negotiations with non-Chinese jurisdictions for quarantine-free travel or even tourism.
Macau remains closed to all non-Chinese resident visitors.
Authorities have suggested relaxing measures could be linked to Macau's vaccination rate, saying at least 80 percent of Macau's population has to be vaccinated to achieve herd immunity.
Mainland Chinese authorities would have the final word on Macau's border policies and that even if the 80 percent goal is achieved, the new virus variants could hinder any relaxation of policies.