Two years ago, Kazakhstan took a retrograde step by introducing restrictive regulations, but the government has not been sitting still and is now focusing on amendments to prevent gambling harm.
Ilya Machavariani and Ivan Kurochkin, partners at consultancy 4H, update us on the latest developments in Kazakhstan and its neighbors, Uzbekistan and Kyrgyzstan.
The key amendments it brought in were to restrict betting to sports events and to mandate that physical betting shops and totalisators be located in one of two gambling zones.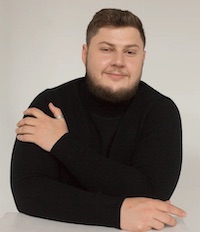 They also provided for a new "center for accounting of bets" to which all online betting operators and totalisators need to provide information.
There were also new mechanisms for the blocking of offshore gambling operators, while the Kazakhstan Gambling Law was supplemented with new measures of responsible gambling.
Needless to say, such prohibitions do not lead to market growth and development. As far as we understand, the general approach behind the adoption of such amendments was to ensure the protection of citizens from excessive gambling and to strengthen the control over licensed operators.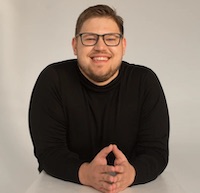 Speaking of the possible impact, in our view a two-year period is quite short term to make any definitive conclusions on the impact on market development.
However, generally speaking, a paternalistic approach to the regulation of gambling never leads to the growth of licensed offerings but instead increases the level of offshore operations. This might be the case for Kazakhstan.
According to recent news, we understand that the Kazakhstan government is looking at updating the current regulatory framework, especially in the field of player protection.
Deputies have acknowledged that there is excessive gambling and they are seeking to implement certain responsible gambling tools. Another side of this problem is when players use loaned funds to gamble. This fact might lead to a full prohibition of credit card usage while gambling.
Kazakhstan takes paternalistic approach
In addition to implementing a new set of rules on responsible gambling, which is in our view one of the hottest topics in the parliament's discussions, the Kazakhstan government is also working on the implementation of the rules adopted two years ago and in particular, creating the technical and regulative infrastructure to set up the new "center for accounting of bets".
All in all, we see that the Kazakhstan government is not standing still in terms of updating gambling regulations and it is really inspiring that the current attention is devoted to player protection and problem gambling.
When we are talking about ex-Soviet countries, of which Kazakhstan is one, it's crucial to understand that the governments usually take a paternalistic approach toward the regulation of this industry. Such an approach seriously harms licensed market development.
At the same time, we see that governments are beginning to acknowledge the fact that offshore gambling exists and are trying to put measures in place to combat the problem.
However, there is still a lot of work to do to rewrap existing regulations in order to make them favorable for international brands.
First, it should be noted that Kazakhstan Gambling Law establishes special requirements related to the location of casinos, which are only allowed in specially designated zones:
the coast of Kapshagai reservoir of Almaty oblast;
the Burabai district of the Akmola region.
As of the beginning of June 2022, there are only six licensed land-based casinos, five of which are located on the coast of Kapshagai reservoir of Almaty oblast, and one casino is located in the Burabai district of the Akmola region.
Generally speaking, the remote location of the zones dictates means there is a wide variety of international clientele.
We think that it is fair to say that land-based casinos are more popular among guests from neighbouring countries in Central Asian, CIS countries, China and India, rather than among local citizens.
Prior to Covid junket tours to the designated gambling zones from the countries mentioned were popular.
Online casino gambling is forbidden in Kazakhstan, while online sports betting is allowed (this approach is similar to the Russian one).
We believe that the most vibrant and interesting sector is indeed sports betting as it is hugely popular in Kazakhstan and the market is growing as new operators are coming in — the most recent addition to the market is the CIS brand PinUp (https://pin-up.kz).
However, the licensed sector in Kazakhstan still suffers from weak measures to combat illegal offshore gambling, which is the case in practically any former USSR country.
Another issue hindering the development of the online sector is the online casino ban, which limits the offering of the operators and also pushes players towards offshore brands.
If this online casino ban were to be lifted, Kazakhstan market would be one of the most interesting markets in Central Asia since it has all prerequisites. It has a population of almost 20 million people, high levels of mobile and internet penetration, together with approximately $,9000 GDP per capita (for comparison, Russia's GDP per capita is at $10,00 and Kyrgyzstan's GDP per capita is around $1,000.
According to our in-house calculation, the market size for 2021 was EU1.26 billion in gross gambling revenue for all licensed and offshore offerings. This contrasts with statements from governmental bodies of about EUR70 million.
This market size is growing year by year (with certain exceptions like pandemic years which seriously dropped sports betting part of this size due to cancellation of sports events.
Uzbekistan slow but steady pace to regulation
In neighboring Uzbekistan, gambling is banned. In late 2019, the country started its journey towards the legalization of sports betting both online and land-based.
The President of Uzbekistan issued a decree on the development of football, which suggested that sports betting should be allowed to create new revenue sources to develop the sport.
The decree established a deadline for the finalization of the legalization — 1 January 2021.
Unfortunately, since 2019 there has been no material progress on the legalization front and the deadline was missed by officials.
It is not entirely clear why this has happened, but from publicly available information it seems that the country is going through a complex process of deliberation over the future market concept.
In addition, there has also been some kind of organizational turmoil as the governmental body that should be responsible for driving legalization has changed three times since 2019 and has now finally landed in the Ministry of Sports.
The most recent news is that the President of Uzbekistan has introduced amendments to the 2019 decree that has excluded any references to sports betting, but this does not mean that the legalization has stopped as there is a dedicated department within the Ministry of Sports that is handling the matter and we believe that it is still moving forward in a slow but steady tempo.
The most exciting part of the Uzbekistan legalization is that we understand that Uzbekistan (contrary to its neighboring countries) is aiming to create a regulatory framework that is as close as possible to regulation in EU member states and will bring in internationally renowned gambling brands to develop the sports industry and economy in general.
We really hope to see material progress in Uzbekistan with regard to legalization as the market seems quite promising, not only because of the potential market size, but also because of the course that the government has taken under President Shavkat Mirziyoyev during recent years.
Uzbekistan is opening up to the world, actively engaging international experts to assist in certain areas, as well as seeking to implement best international practices.
Kyrgyzstan to legalize all verticals
Along with Kazakhstan, its neighbor Kyrgyzstan has also announced its intention to legalize nearly all gambling verticals.
It will allow casinos, slot machines, computer simulators, interactive facilities (probably bookmakers) and e-casinos. The Ministry of Economy proposes to charge operators tax at 5 percent of GGR, with no other taxes. It is also necessary to have a "reserve fund", the size of which depends on the location of the institution.
Overall, the bill doesn't seem to be fully developed – there is an impression that most of the provisions regulate the land-based gambling business, without regulating online operations.