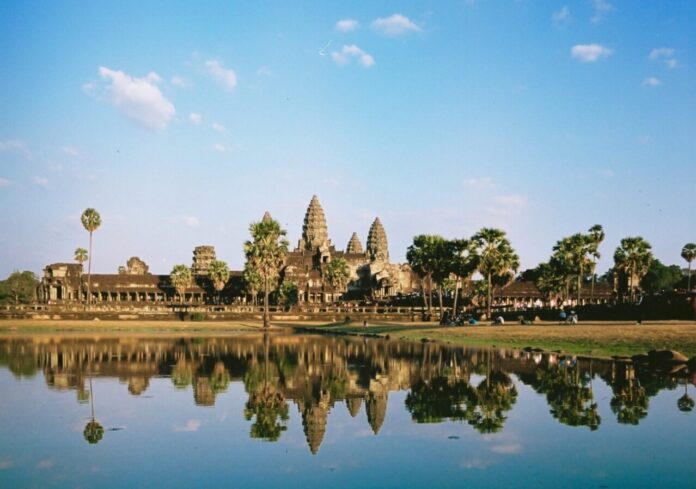 Cambodia's new casino capital requirements are likely to lead to a shake out in the number of casinos, but will lead to a more professional industry in the longer term, says Daniel Li, senior associate for Indo-China business development at IGamiX Management & Consulting.
According to the Finance Ministry Cambodia has 112 licensed casinos, the largest number of any jurisdiction around Asia. That's down from 193 at the end of 2019 before the Covid crisis struck.
The government has been working on regulations for years to upgrade its casino sector, with the latest sub-decree on capital requirements signed in August, but announced in October.
It stipulates a minimum capital requirement for integrated commercial gambling centers of KHR800 billion (US$200 million), and KHR400 billion for other casinos.
However, a grace period has been given to existing casinos to meet the minimum capital requirements – this grace period will include five phases over 15 years.
This is as follows: KHR50 billion for Phase 1 (years 1-3), KHR100 billion in Phase 2 (years 4-6), KHR200 billion for phase 3 (years 7-10), 300 billion for phase 4 (years 11-14) and 400 billion for phase 5 (from year 15).
"There will be a change in the way the business model will work for smaller casino operators," Li said. "It won't necessarily be consolidating, but more like a tenant looking at leasing space from more established casinos who do meet the requirement," he said. "They have about 12 months to consider either expanding their footprint and investing in their footprint, or they can look at working with a bigger entity."
Premium and Junkets
Li said should this happen it will likely be a move into the premium or junket market, with the operators seeking to rent halls for VIP gaming.
The majority of Cambodia's casinos are small operations huddled along the borders to attract players from Thailand and Vietnam, who are unable to gamble at home. However, in more recent years, the country has attracted serious investment into its casino sector, especially in Sihanoukville where multiple five-star resorts have sprung up.
"It's necessary for Cambodia to clean up the profile of operators and in the mid-term they will be looking at boosting their presence once the numbers have shrunk in terms of licenses and they can focus more investment on creating a better product," Li said.
"I would also see that we would be able to attract players from countries who may have gravitated to Singapore or Macau. We would be able to take players who want more professional casino management and a more structured program. They want to know when they come and punt there will be protection offered to them as well."
Online
In terms of online gambling, Li said he thinks the operators may have had a reprieve from crackdowns due to the Covid crisis.
Prime Minister Hun Sen banned online operations from the beginning of 2020, although it's clear that they are still operating even if they are keeping a lower profile than before.
"Operators are operating illegally and I think the way things are shaping up it will be a matter of time before these venues are raided and closed," he said.
"There have been some news reports in recent months where a few of these sites have been raided by police in a joint effort with China's police intelligence. It's probably only due to the pandemic that this has been operating in the shadows, but as the country rebounds, we will see more activities from law enforcement to reduce the numbers drastically."
Recovery
Cambodia is one of the most highly vaccinated countries in the world and the government announced that the country had reopened from Nov. 1st, lifting all remaining restrictions on businesses.
It will begin opening up for international travel for vaccinated travellers from the end of this month, starting in a few select provinces, one of which includes the gambling hub of Sihanoukville.
NagaCorp's NagaWorld reopened in Phnom Penh on September 15th and Li said pretty much all properties will be able to be operational from November 1st.
Although Li does expect there to be pent up demand from the local expatriate community, he said that sector has shrunk over the past two years. Many returned to their own countries and have been unwilling to come back given the lengthy quarantine requirements if they need to travel home again.
Given locals are not permitted to gamble, border reopening will be key to drive visitation to the casinos. Thai Airways and Malaysia Airlines have already announced plans to resume international travel.
"We are expecting an increase in tourism and once flights resume we should see an increase in terms of participation and in terms of visitors to the casinos, not just to Naga but also to those in the provinces.
Cambodia's tourism industry is its third-highest contributor to gross domestic product.