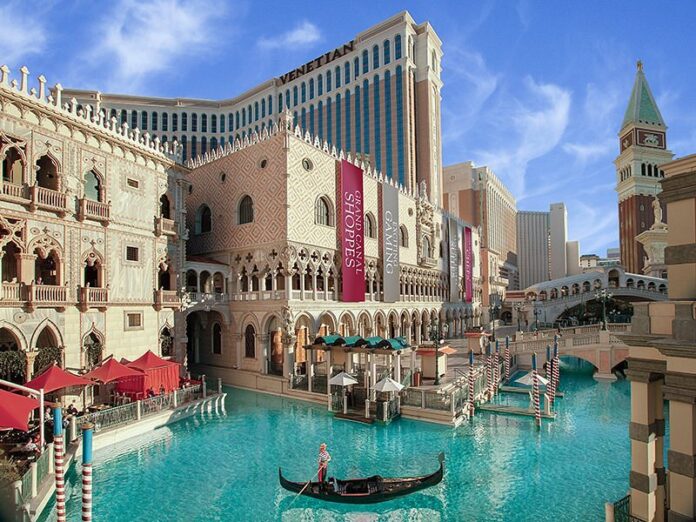 Las Vegas Sands Corp on Wednesday announced it has completed the $6.25 billion sale of The Venetian Resort in Las Vegas to Apollo Global Management and VICI Properties Inc. 
It comes after regulators in Nevada approved the acquisition last week.
The deal was first announced in March last year, with LVS selling its iconic properties in Las Vegas in order to focus its attention on Asia. The deal will leave LVS with no assets in the United States, though the company previously said it wouldn't rule out seeking opportunities in the country should it emerge.
"The opening of The Venetian more than 20 years ago represents the beginning of the company's success. The property, and most importantly, the people who represent it every day will always remain indelible parts of our history," said Las Vegas Sands chairman and chief executive officer Robert Goldstein.
"Looking forward from the sale, we believe our strong balance sheet and an industry-leading portfolio of Integrated Resorts in Macau and Singapore, position the company to experience a new era of opportunity and growth."
"The top priorities for our company include heavily reinvesting in our portfolio in Asia while at the same time pursuing new land-based development opportunities and executing our long-term strategy for participating in the digital marketplace," Mr. Goldstein stated.
"Our commitment to long-term investment in Asia is highlighted by the recently announced $1 billion reinvestment at Marina Bay Sands in Singapore and the completion of the $2.2 billion renovation of The Londoner, and we will continue to place a premium on growing our industry-leading resorts in Asia.," said Patrick Dumont, the company's president and chief operating officer.
Mr. Goldstein believes in the future of The Venetian, and Las Vegas in general.  "Las Vegas is continually evolving and is always able to rebound from challenging events like the pandemic and the global financial crisis. 
We have no doubt its importance as an international leisure and business tourism destination will only grow in the future as the city continues to innovate and introduce additional attractions and experiences for its visitors," said Mr. Goldstein. 
Mr. Dumont said Sands will maintain its corporate headquarters in Las Vegas and will remain active in the community. "The foundation of this company was built in Las Vegas, and even though the overall size of the organization here will be smaller, it is important to each of us that we continue to strongly support our community."