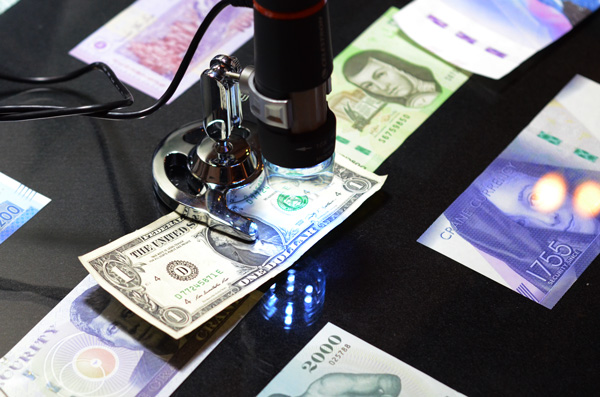 Bill and electronic payment solutions company Crane NXT Co, has reported 3 percent growth of core sales in 1Q23, despite its net sales being down 1.1 percent from 1Q23 to $329.1 million. 
According to a filing, the calculation of core sales excludes currency effects and, where applicable, the first-year impacts of acquisitions and divestitures.
The company reported an 11.7 percent decrease in net income attributable to shareholders, for a total of $43.7 million, compared to the same period the previous year.
Crane NXT Co completed its separation from Crane Holdings Co and launched as a publicly-traded company for the stock market early last month. 
"Following our successful separation transaction last month, Crane NXT is off to a great start as an independent company based on our strong 1Q results. Our performance is indicative of our position as a premier industrial technology company with differentiated technology and leading market positions focused on providing trusted technology solutions to secure, detect, and authenticate our customers' most valued assets.", Aaron W. Saak, Crane NXT's President and Chief Executive Officer, stated.
"Our 1Q revenue and operating profit was stronger than anticipated, with 10 percent core sales growth at Crane Payment Innovations accompanied by significant margin expansion driven by our focus on continuous improvement through deployment of the Crane Business System (CBS)", he added.
According to the filing, Crane Payment Innovations records $223.8 million of net income in 1Q23, which rose 6.1 percent from $211 million in 1Q22.
 "Crane Currency's results were in line with our forecast and guidance, driven by timing of shipments through the balance of 2023. The strong orders and backlog growth in Crane Currency in the quarter supports our expectations of accelerating sales and margin expansion as the year progresses," noted the company. In Crane's Currency segment, the revenue in 1Q stood at $105.3 million, down 13.4 percent yearly.
The company also revised its full-year 2023 adjusted earnings per share (EPS) guidance range to $3.75 to $4.05, from the prior range of $3.65-$3.95, primarily to reflect the strong 1Q results.