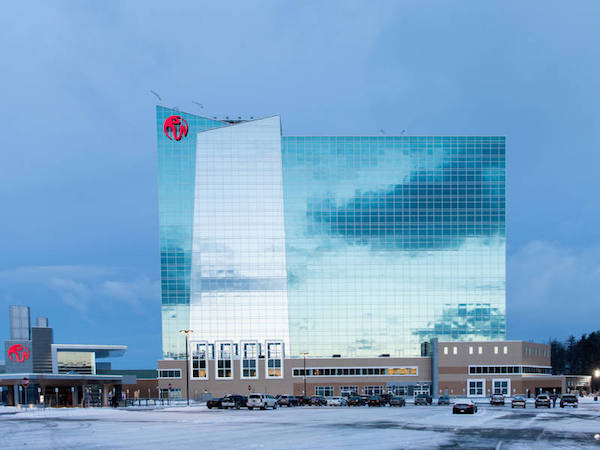 Genting Malaysia's ongoing expansion of its Resorts World New York City property is with a view to strengthening its market position ahead of the possible issuance of full casino licenses in downstate New York.
Genting senior vice president of finance and corporate affairs, James Koh, and assistant manager of corporate affairs, Audrey Ng, outlined the group's plans for the New York region in a CGS-CIMB Research corporate day, according to local financial news site, The Edge.
They said the New York State Gaming Commission is expected to submit a report to the governor and state legislature by June, to be followed by a Request for Applications. They say they expect the issuance of as many as three new licenses in early 2023.
Recently, Genting Malaysia has hired more staff, ramped up operating capacity and opened a new Hyatt Regency Hotel, at the RWNYC facility, which does not include table games.
The company's Empire Resorts unit in November won a mobile sports betting license in New York, as part of a consortium led by Kambi Group. The executives said the license will complement the group's New York business and increase its U.S. presence, but that high tax rates and the highly competitive market are likely to mean it won't significantly contribute to group earnings, the media outlet reports.
Genting also expects to open its Resorts World Hudson Valley in Orange County in 2022. The group has been given the go-ahead to convert a shopping mall into an electronic gaming facility, with 1,300 video gaming machines. It said capital investment is likely to be between $30 million to $40 million.
Genting's U.S. operations have performed well in 2021 after reopening following Covid. The group's international business has helped to offset a decline in its core domestic business due to pandemic disruptions.
According to Nomura, RWNYC gross gambling revenue in the three months to end-November was $222 million, down 3 percent sequentially and up 2 percent from the same period pre-Covid in 2019. It had 6,447 operational machines, close to the maximum capacity of 6,500.
At Resorts World Catskills, which is 49 percent owned by Genting Malaysia, 3-month GGR was $60 million, down 1 percent sequentially and 16 percent higher than pre-Covid levels.
Operating data for Genting's Resorts World Las Vegas, which opened in June, is not available, but based on statewide and Las Vegas figures, Nomura notes strip revenue was $2.1 billion, up 3 percent and up 94 percent year-on-year. This is 28 percent higher than pre-Covid GGR.