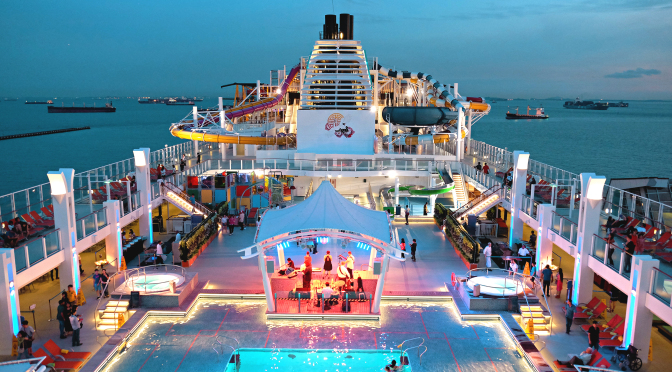 Casino cruise operator Genting Hong Kong has confirmed it had voluntarily suspended its Explorer Dream cruising activities in Taiwan since May 12, 2021 due to a new covid outbreak.
The Taiwan government has indicated that cruises will only be able to resume once the current level 3 moves down to a level 2. 
Meanwhile, Genting announced that in Singapore, passenger capacity had been reduced from 50 percent to 25 percent in May, and has now returned back up to 50 percent as of June 14.
In Hong Kong, the government has indicated that its Genting Dream will resume service at the end of July. 
"The Group is working actively to deploy passenger cruising opportunities across all potential routes, acknowledging that it may face unforeseen disruptions and incur additional start-up costs in this uncertain process."
In the same filing, Genting HK also addressed a number of issues relating to its earlier mentioned indebtedness and liquidity concerns.
The operator said that as of June 28, 2021, the operator has been able to provide further capital and stability to the group through a financial indebtedness and recapitalization transaction with certain creditors relating to its $2.6 billion of debt. 
Genting's ability to obtain new money facilities and to extend its debt was seen as a key factor in ensuring the company's long-term survivability.