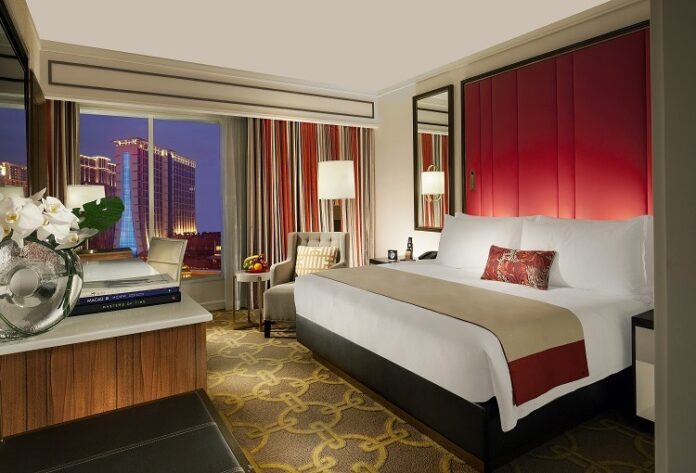 Macau's average hotel occupancy rate reached 77 percent in March, up by 46.3 percent yearly.
Official data show that the occupancy rate of 2-star hotels was over 80 percent, while 5-star hotels reaching 77.2 percent.
The number of guests in hotels in March leaped 164 percent year-on-year to 972,000; with guests from Hong Kong (186,000) rising by 933 percent compared to the same period of 2022, while guests from mainland China totaled 694,000, up 157 percent. Macau hotels also saw 13,000 guests from Taiwan, a 478 percent yearly increase.
According to the Statistics and Census Bureau (DSEC), local guests (49,000) decreased by 31.4 percent. Meanwhile, guests' average length of stay shortened to 1.6 nights from 1.8 nights in the same period of 2022.
In 1Q23, the average occupancy rate of guest rooms of hotel establishments reached 74.7 percent. The number of guests soared by 96 percent yearly to 2,699,000.
In March, Macau welcomed 93,000 visitors arriving on package tours. Meanwhile, 30,000 Macau residents purchased outbound services through travel agencies, an uplift of 893 percent yearly.
In 1Q23, the number of visitors arriving on tours group reached 110,000, while Macau only started to receive tour group travel from February 6th this year. In the same period, Macau also saw its residents purchasing outbound services through travel agencies surging by 486 percent, to 64,000, compared to 1Q22.