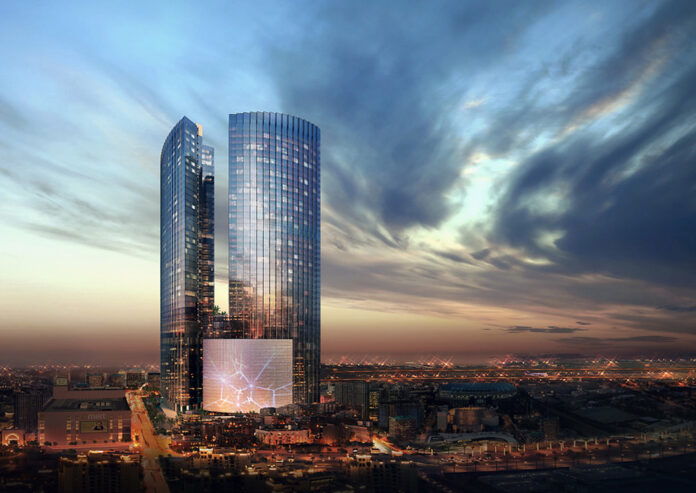 A fire broke out at the Jeju Dream Tower resort, forcing the mass evacuation of the building, according to local media reports.
There were no reports of casualties, or that the fire had spread.
The blaze reportedly started around 14.27 as a cooling tower on the 38th floor overheated.
Jeju Dream Tower is owned by Lotte Tour Development and is the tallest building on South Korea's Jeju Island, a popular tourism destination.
The resort opened in June last year and became Jeju's second-largest casino out of the eight on the island.
The floor area of the casino is 5367 square meters, just shy of the Jeju Shinhwa World Landing Casino's 5581 square meters, and sharply up from its predecessor facility, the LT Casino in the Seogwipo Jungmun Complex, which had a business area of ​​only 1175 square meters.
The Jeju Dream Tower Casino is equipped with a total of 409 game facilities, including 141 game tables, 190 slot machines, and 71 electronic table games.