Mohegan Sun is confident that its entertainment-centric business model will help it succeed in South Korea's notoriously volatile foreigner-only casino market. 
The company won a license in 2016 to build an integrated resort in Incheon, next to the international airport and about 30 minutes from the centre of the capital, Seoul. The price tag for Phase 1 was $1.6 billion, with a $5 billion budget overall in multiple phases.
However, progress on Inspire Entertainment Resort has been slow, with Covid adding to the delays.
The group won approval for an extension to its construction timetable in early April from the Ministry of Culture, Sports and Entertainment and now expects to open in the first half of 2023 instead of 2022 as originally planned.
Bobby Soper, a former Mohegan CEO who has now returned to head up the group's international expansion plans in both Korea and Japan, said the company is comfortable with the new deadline and with the new approvals expects to secure financing to move on with the project before summer.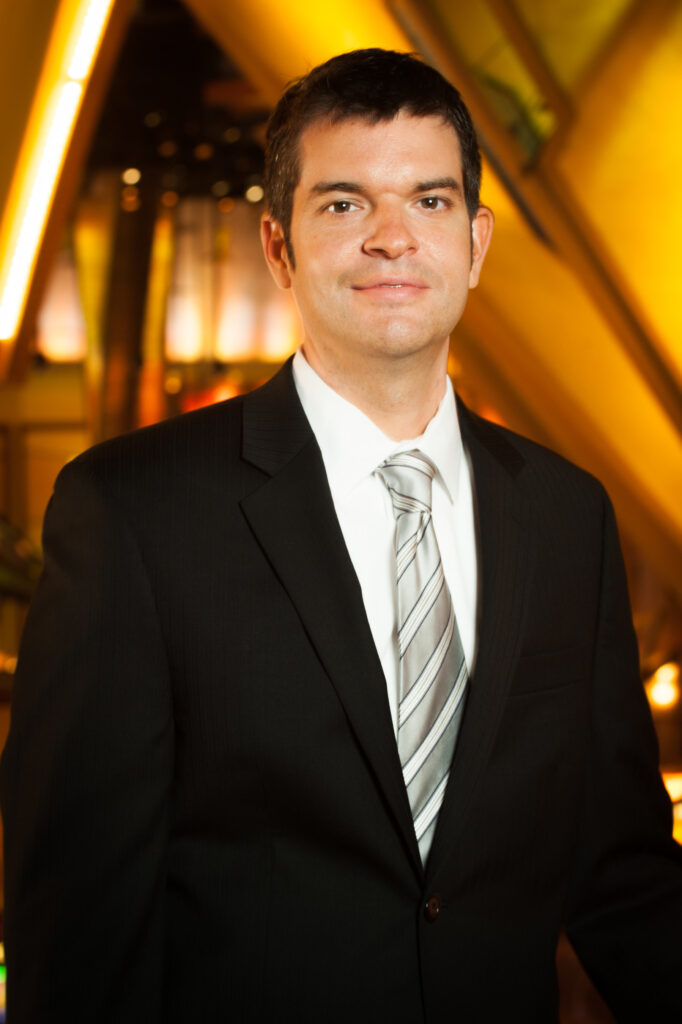 "We feel really good," he told Asia Gaming Brief in a Face-to-Face series interview. "We wanted to see how the pandemic evolved and lenders wanted to see the same thing."
"That's not just in Korea, it's everywhere, but I think there's now a sense that there is light at the end of the tunnel. There's a sense of optimism on this and based upon that we felt comfortable about moving forward with that extension and wouldn't have done so without being confident of meeting those deadlines."
As part of the extension approval, the group was also permitted to amend its business plan to include more outdoor space and to change the timetable for its second-phase construction.
Soper said the new outdoor amenities will include more family friendly facilities, which will add to other non-gaming attractions at the resort, such as a live indoor arena capable of seating 15,000, a cosmetics and beauty hub and extensive food and beverage outlooks. 
"Once we finalize the financing you're going to see a lot more activity on the site."
"It's a work in progress but it will be a great opportunity for families," he said.
The ability to drive revenue from non-gaming may be key to the success of the IR. South Koreans are not permitted to gamble and its tourism market has suffered a series of setbacks in recent years, making it one of the most volatile in Asia. 
An outbreak of Middle Eastern Respiratory Syndrome shut down tourism in 2015, which was just recovering when tensions flared between Seoul and Beijing over the former's decision to deploy a U.S. anti-missile defense system on its soil. 
China retaliated by banning tour groups to Korea, resulting in a 33 percent decline in visitors from 2017 to 2020. The impact from the Covid crisis is ongoing. 
"We went into Korea understanding the potential volatility especially coming from China and that's one reason our model is what it is, focused on non-gaming," he said. "We know the risks and expect volatility but we think we've mitigated a lot of risk based on the model that we are creating."
Soper explains Mohegan is an entertainment company first and foremost, well known for its live entertainment, where it expects to be able to excel in South Korea. 
"We've always thought there is an opportunity to take our expertise for live entertainment and put it on an incredible piece of land next to the airport and 30 minutes from downtown Seoul," he said, adding the facilities such as the arena and planned giant indoor water park will be unique selling points for the market. 
"There will be attractions for gamers who are flying in, but this really is a non-gaming driven project. We want to maximise those assets."
At present, work on the site has slowed, but Soper said there is a lot of planning being done. 
The group's other focus for international expansion is on securing a license for an IR in Nagasaki in Japan. In January this year, Mohegan teamed with Hong Kong-listed Oshidori for its bid after Hokkaido dropped out of the race.
"We think they're the favourite in Nagasaki and we also feel good with them as partners. They have invested in our Korea project, which shows the type of partnership," he said.
"They understand the opportunities for the sites to leverage with each other on cross marketing opportunities and database opportunities."
Soper also said Oshidori is committed to building a "spectacular" project for Nagasaki, though wouldn't be drawn on further details. 
"It's going to be iconic and something Nagasaki and Japan can be very proud of."