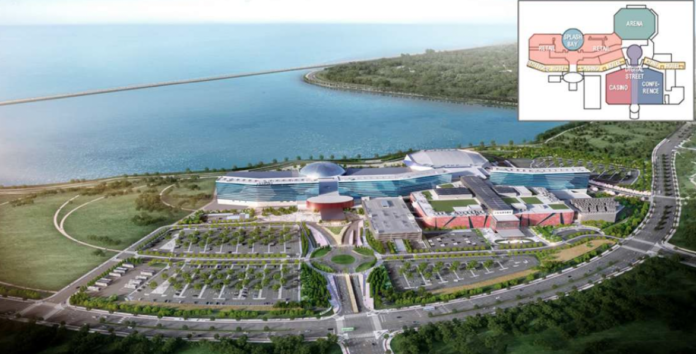 Mohegan Gaming & Entertainment said it has restarted work on its Project Inspire resort in South Korea after completing financing in November of last year.
The company said the regulatory requirements are in place; the procurement of major trades and long lead items are in progress; structural steelwork and below grade utility construction are underway and infrastructure-related work, including utilities and roadways to the site is in progress.
The property, in Incheon, near Seoul's international airport, will have three hotel towers, an arena, a foreigner-only casino, a year-round water dome experience and an outdoor family park as well as dining and retail options.
Mohegan in November said it has raised $1.55 billion in financing for the stalled resort, which it now expects to open in 2023. The funding will be used for the Phase 1 development.
The U.S. operator said it now has the financing to complete the project. It has contributed $300 million in equity, with a further $275 million in equity from private equity funds. There is also a project finance loan of about $890 million from a three-bank Korean consortium.
Mohegan got permission to extend its construction deadline in April this year due to Covid delays, with the date for opening pushed out to the first half of 2023 from 2022. The company also tweaked its plans to include facilities such as an outdoor activity park. At present the resort is 12 percent completed.
The company, which runs tribal casinos in the U.S., gave the update in its fiscal 1Q22 filing on Thursday. Revenue for the quarter surged 74 percent to $401.9 million, while EBITDA came in at $97.38 million, a 141 percent increase from the prior-year period.
The net loss for the period was $11.7 million, narrowing from $26.6 million the previous year.