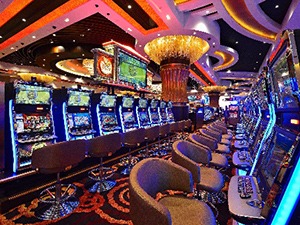 Grand Korea Leisure (GKL)'s revenue dipped to its lowest this year in November, falling to KRW4.1 billion (US$3.5 million), down 55.9 percent from the previous month.
The company operates the Seoul Gangnam and Seoul Hilton casinos, as well as the Busan Lotte Casino.
According to a monthly report from the operator, the majority of November revenue came from its Seoul Hilton Casino, which came in at KRW5 billion. Busan Lotte Casino saw only KRW687,000 in revenue in the month.
Its Seoul Gangnam Casino however recorded a loss in the month for the first time, recording a loss of KRW1.5 billion. According to the data, this was due mainly to a loss arising from its property's table games.
In late October, South Korea started on its journey of "living with Covid", dropping all operating-hour curbs on dining establishments, and implementing a vaccine passport for high-risk venues such as gyms, saunas and bars.
The country's officials expect to drop all restrictions by February 2022, though the Omicron variant may change the country's plans.