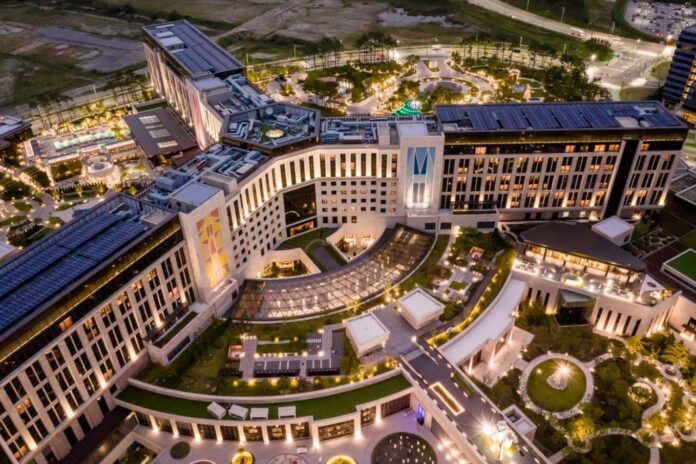 South Korean gaming operators Paradise Co and Grand Korea Leisure (GKL) reported solid gaming revenue in June. Both companies recorded a double-digit monthly growth from May to June.
According to Monday's filing, Paradises Co has announced that its gross gaming revenue (GGR) in June reached KRW 95,6 million ($72.6 million), up nearly 40 percent from May. The figure represents a 634 percent increase from the same month in 2022.
The figure was mostly derived from table games, totaling KRW91.33 billion ($70 million) in revenue, a 42.5 percent monthly increase and a rise of 774.1 percent yearly. Regarding slot machines, revenue was down 3.9 percent monthly to KRW 4.26 billion ($3.3 million)
Paradises Co operates foreigner-only casinos, such as Walker-hill, Jeju, Incheon Paradise City, and Busan Casino.
GKL also saw a 16.7 percent monthly uptick in June, as its casino revenue grew to KRW29.55 billion ($22.5 million)
According to the filing, its GGR had a 20.8 percent yearly increase. The figure also was mostly derived from table games, totaling KRW26.53 billion ($20 million) in revenue, a 21.4 percent monthly increase, and a rise of 19.8 percent yearly.
GKL also recorded a decline in slot revenue. The slot segment only generated KRW 18.3 billion in revenue, down 12.9 percent from May, but still increased 31.3 percent compared to May 2022.
GKL's casino sales were up 120 percent to KRW208.0 billion ($158 million) in 1H23.