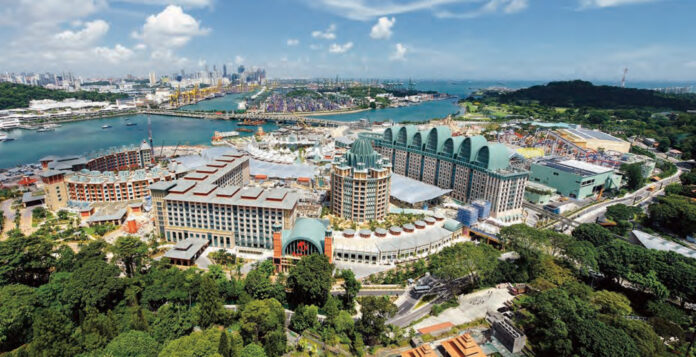 Genting Singapore says that "significant increases" in the company's liabilities from 2021 to 2022 are "in line with the increase" in revenue, as travel recovery gained momentum in the second half of 2022.
In a filing in response to an inquiry from the Singapore Exchange, the firm mentioned that "with the recovery of Singapore's international visitor arrivals in 2022, the Group's revenue rebounded and trade receivables increased correspondingly".
Contract liabilities for the full-year 2022 rose by 14.4 percent year-on-year, to SG$152.6 million ($113 million), while "other payables" in the amount of SG$55.5 million ($41.1 million) rose 61.3 percent from the prior year.
According to the group's financial results published last month, Genting Singapore reported accrued operating liabilities amounting to SG$171.2 million ($126.8 million) in 2022, up 24 percent from 2021. The firm stated that the increasing liabilities are related to "expenses incurred in the ordinary course of business mainly made up of employee salaries and related costs, taxes, and duties, and other direct operating expenses".
Genting Singapore is the operator of Resorts World Sentosa, one of Singapore's two casino resorts. The firm is a subsidiary of Malaysian conglomerate Genting Group.
Genting Singapore has posted an 86 percent increase in profit for 2022, totaling SG$345.06 million ($258.32 million), as Resorts World Sentosa saw strong rebounds during the second half of the year.
Gaming revenue at the property during 2H22 rose to SG$753.67 million ($550.73 million), more than double the figure registered during the same period of 2021.
Gaming revenue for the property for 2022 rose 53 percent, to SG$1.22 billion ($919.94 million), the largest contributor to the property's annual revenue, which topped out at SG$1.72 billion ($1.29 billion) – up 62 percent yearly.