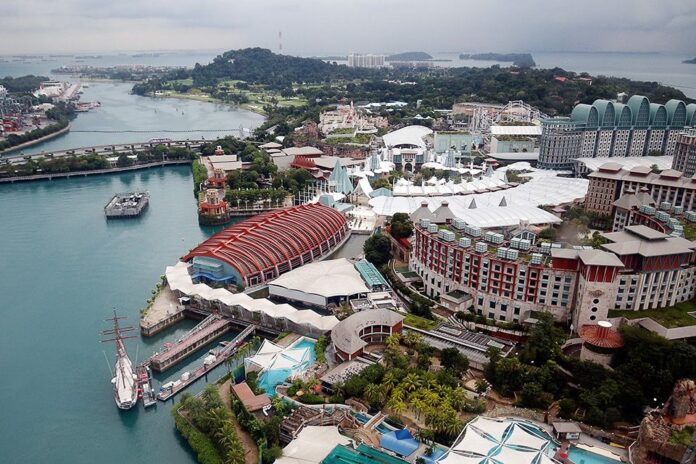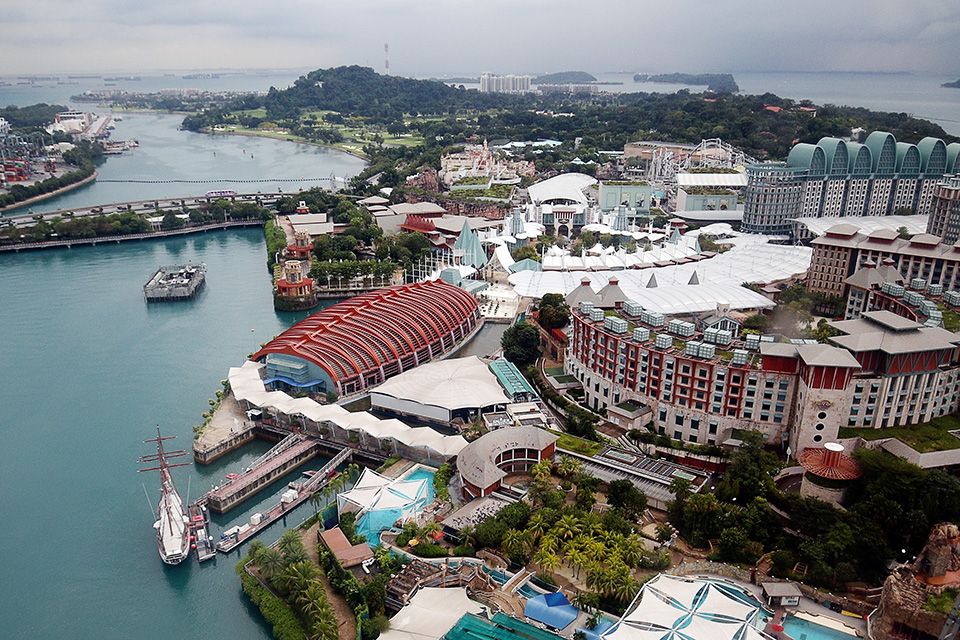 Genting Singapore said its 2H21 net profit fell by half due to Covid operation restrictions, but it sees signs for optimism and is using the tourism lull to revamp its hotel space.
The operator of Resorts World Sentosa said net profit was S$95.1 million, while total revenue fell 17 percent to $512.5 million. Gaming revenue was down 16 percent to $359.6 million, while non-gaming revenue edged up 2 percent to $147.2 million.
"Whilst the COVID-19 pandemic has severely impacted the business of the group, there are signs that allow us a sense of optimism for the travel and tourism industry," it said. "We are hopeful that with further relaxation of Singapore's COVID-19 related regulations and gradual resumption of mutual vaccinated travel lanes (VTLs), more travelers will return to Singapore in 2022."
The company added however that tourism flows are likely to be limited to small groups of independent travelers and business travelers.
Like its Singapore counterpart, Marina Bay Sands, Genting announced plans to overhaul three of the hotels at the resort, which currently account for 1,200 keys. Work on the Hard Rock Hotel, Hotel Michael, and the Festive Hotel will begin from 2Q22.
The plans are for the Festive Hotel to be transformed into what it termed a "leisure" and "workation" property. The company is aiming to tap into the growing market for nomad workers that has emerged since the pandemic, allowing for a greater blend of business and leisure.
The hotel will feature mobile working spaces and lifestyle offerings.
It also plans to refurbish and upgrade the Resorts World Convention Centre.
Marina Bay Sands recently said it would spend $1 billion on its upgrades in addition to the $4.5 billion it's injecting for the 2.0 expansion.
The group is also pushing ahead with its second-phase expansion, which includes a new Minion Land attraction at Universal Studios and expanding the current S.E.A. Aquarium by three times.
Genting said it expects the new aquarium to become "Singapore's new tourist icon and an institution to champion marine education and protection of the environment."
It said the revamp of the two attractions will be completed by the end of 2024.
Genting said it would spend $400 million this year for the Phase 2 expansion, which will involve a major push to improve sustainability. The Singapore government has said it expects completion for the expansion plans of both Genting Singapore and Marina Bay Sands, which are investing a combined total of $9 billion for the Phase 2 projects, to be delayed. However, the timing is unclear.