Genting Singapore's third-quarter results showed a sharp rebound in net profit, up 123.64 percent annually and 208.18 percent quarterly, reaching some SG$135.76 million ($98.06 million).
In results published by the Resorts World Sentosa (RWS) casino operator on Thursday, the company indicated that its Singapore gaming revenue hit SG$381.96 million ($275.91 million), up 96 percent annually and 59 percent sequentially. Non-gaming revenue also saw a stark rise, up 144.3 percent annually and 29 percent quarter-to-quarter, at SG$137.29 million ($99.17 million).
Overall Genting Singapore revenue rose 104.64 percent yearly, and 49 percent compared to the second quarter, reaching SG$519.74 million ($375.43 million), driven by the continued 'recovery of Resorts World Sentosa'.
Adjusted EBITDA also saw a 143.21 percent annual increase and 73 percent quarter-to-quarter rise, reaching SG$294.37 million ($212.64 million).
The group notes particularly that the rebound in its gaming revenue was 'led by more affluent and premium customers that are staying slightly longer', while decrying that the recovery 'has yet to return to the pre-pandemic levels'.
The company notes 'we are […] investing in our assets to attract the affluent market' – including a 'complete remake' of its Festive Hotel, which boasts 389 rooms, scheduled to re-open in the first quarter of 2023.
Overall, Genting Singapore notes it remains 'confident and excited about our growth opportunities in Singapore', this is supported by Singapore's open attitude towards visitation – with border restrictions lifted in April, supported by a high vaccination rate in the city.
This goes hand-in-hand with the group's pledged SG$4.5 billion ($3.25 billion) expansion plan for Resorts World Sentosa – work on which the group says is 'proceeding expeditiously as planned'.
To keep up with the expansion, the group notes that it is 'strengthening our leadership and management team to be ready for the next stage of growth'.
This comes after the group, in late October, appointed Lam Yi Young as Deputy Chief Executive Officer of Resorts World Sentosa to assist CEO Tan Hee Teck 'in the execution of the strategies, management and development of RWS's business'. The appointment is effective on January 1st, 2023.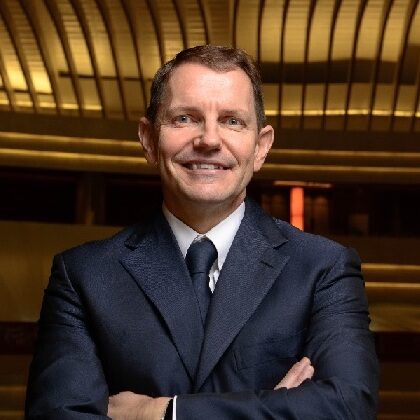 The group also appointed Andrew MacDonald as Chief Casino Officer for RWS in September – an industry veteran who previously worked as Corporate Senior Vice President and Chief Casino Officer of Las Vegas Sands and Executive Vice President of Casino at Marina Bay Sands.