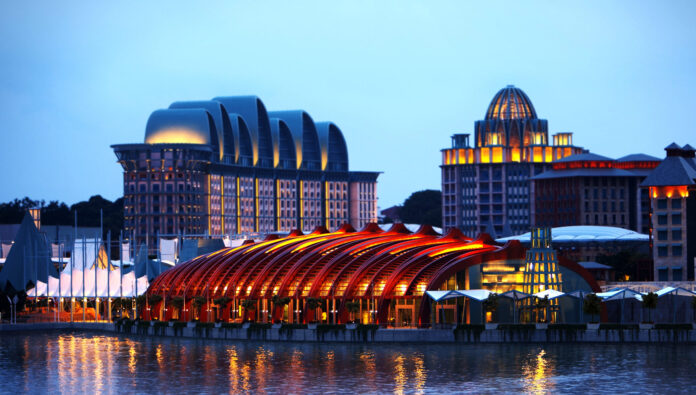 Genting Singapore expects a lacklustre year in 2021 as visitation to Singapore is likely to remain restricted and does not see a significant improvement from the results achieved in H2, 2020, analysts said.
The operator of Resorts World Sentosa reported a 90 percent drop in net profit for 2020 to $69.2 million ($53.1 million) and said that two thirds of that result had been generated during Chinese New Year prior to the Covid-19 mandated lockdowns.
However, for Q4 of 2020 the numbers were better-than-expected as luck played in the operator's favour and it also benefited from one-time items. 
Revenue for Q4 was $315 million, up 5 percent from the prior quarter, while adjusted EBITDA was $211 million, up 42 percent, which was 70 percent higher than forecasts. Gaming revenue was flat on the prior three-month period.
Bernstein analysts Vitaly Umansky and Tianjiao Yu said the group had "significant high VIP hold, reversal of bad debt, government support for salaries in light of the Covid epidemic and full reversal of accrued bonuses."
The VIP win rate in the month was 3.8 percent, compared with the historical average of 2.85 percent.
Umansky cited management as saying that the group still remains committed to pursuing an IR in Yokohama, Japan and to press on with its expansion plans in Singapore.
However, major construction on the $4.5 billion extension to Resorts World Sentosa won't begin until next year. 
The Singapore market has proved to be resilient during the crisis, with strong local support for its two IRs. However, analysts in the past have noted that there are limits to how far Singaporean residents could push growth, with Genting Singapore appearing to suggest it is close to that limit.
Meaningful expansion is unlikely without the return of international travellers. 
"Vaccinations will pick up pace in Singapore, but large-scale inbound tourism is unlikely to pick up much this year, in our view," Nomura said in a note. "Also, given tapering JSS subsidies, and no more impairment reversals, we believe FY21F revenue might not see a material uplift from 4Q20 run rate, and EBITDA margins are likely to normalise downward."
Nomura said to be prudent it has cut it forecast for revenue, EBITDA and net income by 11 percent, 7 percent and 18 percent respectively. It has only cut its 2022 forecast for earnings by 5 percent as it expects tourism to improve.