For the fourth year running, ONE Esports, a leading global esports media platform and MOONTON Games, will host ONE Esports MPL Invitational (MPLI) 2023.
Taking place in Jakarta, Indonesia, from November 15 to 19, 2023, the tournament marks a significant milestone as MPLI goes offline and welcomes international teams from North America (NA), the Middle East and North Africa (MENA), and China for the first time.
ONE Esports MPLI 2023 will commence with the Group Stage from November 15 to 16, followed by the Playoffs and Grand Final from November 17 to 19, where qualifying teams will compete live at the GBK Basketball Hall in Jakarta. Mobile Legends: Bang Bang (MLBB) fans who wish to tune in online can catch all the action unfold on ONE Esports' channels, including Facebook, TikTok, Twitch, X, and YouTube. All livestreamed content will be available in Bahasa Indonesia, English, and Tagalog.
The tournament will see 16 teams from eight countries and regions compete for a share of the US$100,000 prize pool. The 16 participating teams in ONE Esports MPLI 2023 are: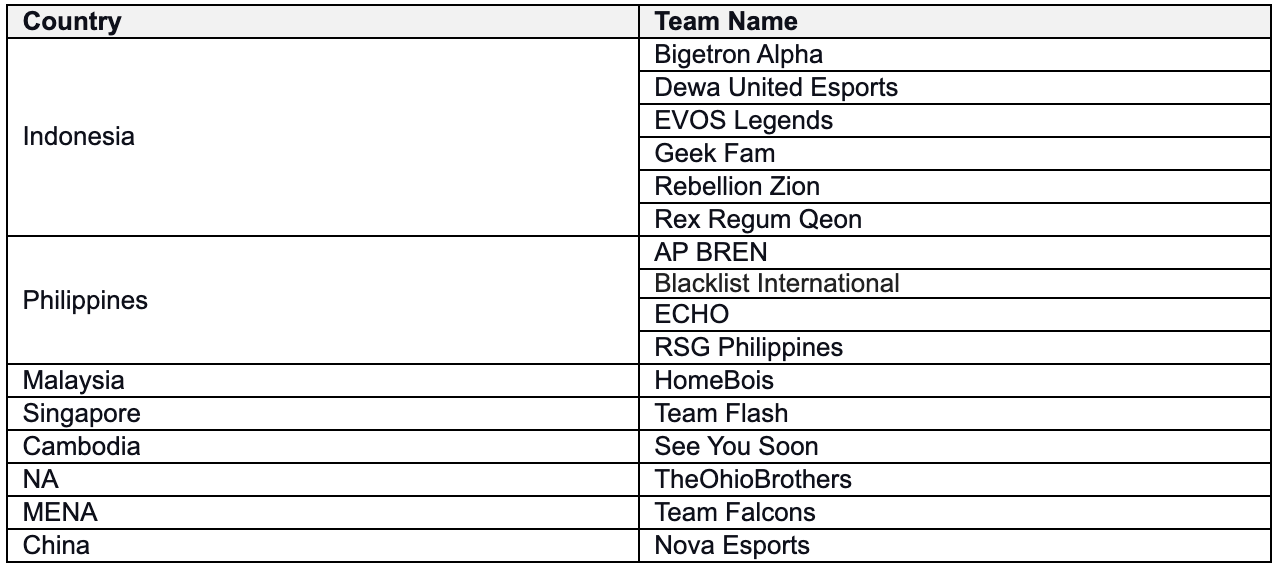 ONE Esports MPLI 2023 showcases top-tier MLBB talent from around the world. With the spectacle of offline play and the participation of international teams outside of Southeast Asia, the tournament will raise the bar for MLBB esports and competitive mobile gaming.