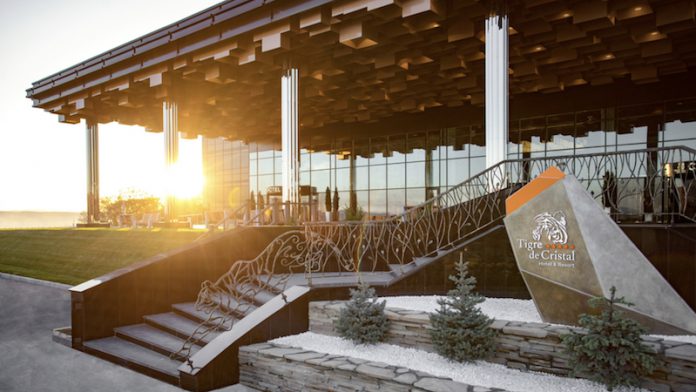 Summit Ascent Holdings has reiterated that it is preparing at least US$200 million in investment funds for the Tigre de Cristal second phase development.
According to Stylianos Tsifetakis, chief operating officer of G1 Entertainment, the company intends to create a comfortable tourist area in the Primorye region not only for casino visitors, but also for families and children.
"We plan to invest at least US$200 million in the construction of the second phase," he said this week, "A facility with a total area of about 63,000 square meters is planned, with a hotel offering 350 rooms will be built, as well as up to 1,500 square meters to be used for restaurants, bars, conference rooms, and other entertainment areas."
He added that "the project includes a large shopping center with a food court and a family recreation area, and we also want to create a pool area with a transparent dome and a tropical forest atmosphere. In our opinion, this will be unusual and in demand among the residents of the Far East."
Tsifetakis noted that the new shareholders need to make minor changes to the plans for the second stage of Tigre de Cristal construction, and the project is still in the midst of the approval process.
Earlier this month, the Suncity Group completed acquisition of an approximately 69.7 percent stake in Summit Ascent, taking a controlling share in the operator of Tigre de Cristal in the Russian Far East.
Tsifetakis also stated that work on the development of the existing casino continues, and since January, about US$5 million has been invested to create apartments for employees, a food court restaurant, lounges for VIP players, and a nightclub. At the moment, the casino has more than 1,100 employees, and even during the pandemic, salaries have not been cut.
He concluded, "Tigre de Cristal opened in October 2015, and during all this time we see not only progress in the development of the gambling zone, but also in the development of Vladivostok and Primorye as a whole… From the Republic of Korea alone, initially the tourist flow was 50-60,000 people per year, and already last year there were almost 300,000 Korean tourists. We have seen a positive effect from the introduction of e-visa for 53 countries. As soon as the borders are opened, this will have a significant impact on Primorye Territory."