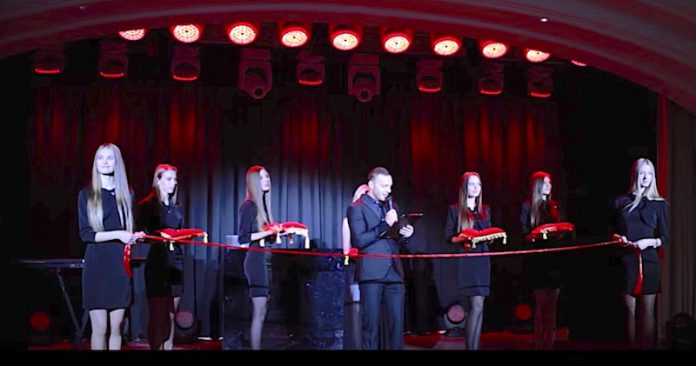 Deputy Prime Minister of Primorye Konstantin Shestakov celebrated the results of casino development in the Russian Far East on Friday, even as he revealed that construction at the NagaCorp facility was suspended over the Covid-19 impact.
Regarding NagaCorp, Shestakov explained that the firm had hired contractors from mainland China who have been unable to make their way into Primorye in spite of local government efforts to help them, which upset the original construction plans.
However, Igor Trofimov, executive director of the Primorsky Krai Development Corporation, asserted that "the situation is now returning to normal, and construction work in Primorye has resumed." He also said that the hotel building with the casino and banquet hall is now 90 percent complete.
In spite of the Covid-19 related difficulties, Shestakov portrayed the overall casino development picture as one of significant success. "Even in this difficult time," the deputy prime minister stated, "companies are ready to continue investing in Primorye. The existing tourist facilities are developing, new investors from Korea are beginning the construction of a golf course, and negotiations are underway with potential investors on the construction of hotels with casinos. All of this contributes to the formation of a strong anchor for other tourist and entertainment facilities that will be associated with the Primorsky Territory. The creation of casino resorts is also an advantage in terms of organizing a system of package tours for our guests from the Asia-Pacific region."
It was noted that Tigre de Cristal, the region's first casino, opened in 2015, and the second, the Shambala Casino, opened earlier this month.
19.4 billion rubles (US$252 million) are said to have already been invested in casino development, and the total of the eight current development contracts with foreign investors is expected to reach 62.3 billion rubles. The local authorities say that the full investment capacity is 117 billion rubles.
Stanislav Varnakov, head of the Vladivostok division of the Agency for Attracting Investments and Supporting Exports of the Far East, offered an upbeat assessment of the future prospects, asserting that "the main interest in the development project is shown by foreign companies, but it is also worth noting the significant interest from Russian businesses. Currently, negotiations are underway with investors from Thailand and Europe, and there are plans to sign binding agreements in 2021."