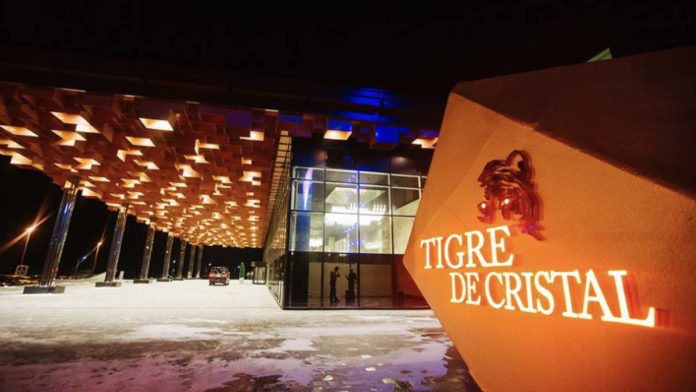 Summit Ascent Holdings posted a 35 percent gain in 1H21 revenue as it pivoted its business to focus on the domestic Russian market to offset the impact of the Covid crisis.
The Hong Kong-listed operator of the Tigre de Cristal said total revenue was HK$129.5 million ($16.6 million), compared with $96 million the prior year when the resort was closed for three months due to Covid.
The loss in the period narrowed to $131,000, from $47 million in the year-ago period. On an adjusted EBITDA level, the company returned to positive territory with $17.2 million compared with a loss in 2020.
Revenue from the mass table business rose to $54.3 million from $33.5 million, while its electronic gaming business posted revenue of $68.1 million from $41.2 million
Summit Ascent, a unit of Suncity Holdings, said it now believes the worst of the pandemic is over for the Primorye gaming zone in the Russian Far East. Moscow has embarked on a mass vaccination drive, which means a total lockdown is less likely. The company's own employees have had access to a free jab since February.
Moreover some international flights have resumed into Vladivostok.
With the borders closed, the company has shifted its business model to focus on the local mass market, away from the premium and VIP tourists from Northern Asia that the resort had expected to attract.
"Under the pandemic, even with zero foreign tourists, Tigre de Cristal was already able to generate a positive EBITDA merely based on local Russian mass and slots businesses, which act as downside protection for the group," it said, adding it has no debt on the balance sheet.
Tigre de Cristal opened in 2015 with around 36,000 square metres of gaming space. The company also has two other plots in the development zone available for future expansion.
Summit Ascent is currently working on its Phase 2 expansion, which it expects to open in 2023. The new construction will triple the number of existing rooms and double the number of gaming tables.
Primorye is seen as the most promising of Russia's gaming zones due to its proximity to Japan, South Korea and Northern China, as well as its low taxation rates.
Summit Ascent said the upcoming opening of new properties would help to create a cluster effect, drawing in international tourists, while the ongoing uncertainty over the development of casinos in Japan would also work in its favour.
NagaCorp, the operator of Cambodia's NagaWorld, is constructing a resort in the zone, which it expects to complete next year, while Shambhala, operated by a Russian businessman opened its doors last year. Long-term, the Primorsky Krai Development Authority, which oversees the zone, expects 12 resorts.