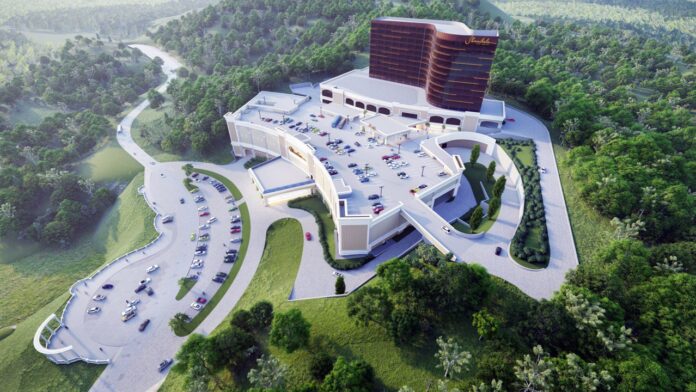 Shambala NJSC, which opened a casino in Russia's Primorye gaming zone in 2020, said it has begun work on the second phase of construction at the resort.
In April, the company got the go-ahead to build a five-star hotel complex with 270 rooms and a casino, according to a press release from the Primorye Development Corp. The investment will be RUB5 billion ($85 million).
Excavation work has been carried out and work has begun on the construction of the underground and ground parts of the building.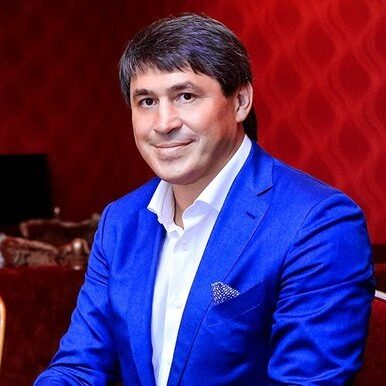 NJSC Shambala director Maxim Smolentsev said the planned completion date for the construction of the second stage facility is 2025.
"When planning the second stage, we also took into account all the key needs of the guests. The new five-star hotel complex will provide all the necessary conditions for a good holiday – 270 large rooms of different categories with a minimum area of 45 square meters and an excellent view of Muravyinaya Bay, a spa area with a swimming pool and a fitness room, a gym, restaurants and bars, banquet and conference rooms, as well as additional game rooms," he said.
"At the same time, the hotel will be connected into a single complex of buildings with an entertainment complex of the first stage. As part of the first stage, we built and put into operation more than 40 thousand square meters, with a total implementation period of only 2 years. Having started work in 2018, in September 2020 we have already opened an entertainment complex for guests.
And in December 2021, as part of the first stage of the project, a hotel with 36 rooms of different categories was put into operation. It should be noted that the area of the gaming hall of the first stage is the largest in the Russian Federation – 5,200 sq. m. Our long-term and successful experience allows us to implement such large and complex projects in a short time," he added.
Smolentsev said about 300,000 guests have visited since the resort opened. It employs 350 people and the second stage will require another 200 people.
Shambala is the second casino in a zone where the authorities eventually envision twelve to be established required an investment of about 3.5 billion rubles (US$45 million) in the first phase. It boasts a gaming area of about 5,200 square meters. The casino floor has 26 gaming tables and over five hundred slots and other gaming machines. Amenities include a seafood restaurant, and food court, and stage for various forms of entertainment.
The first casino to open was Hong Kong-listed Summit Ascent's Tigre de Cristal, however, plans for a third property from NagaCorp were put on hold following the Russian invasion of Ukraine.
Summit Ascent also recently said it had decided to postpone the development of the second phase of Tigre de Cristal to no earlier than 2025 due to the economic uncertainties and ongoing travel restrictions. The second phase had been scheduled to open next year.
The company also said that management is monitoring the potential impact of Russia's invasion of Ukraine and subsequent sanctions imposed on Moscow on its business.
It said it sees no immediate impact, as the resort had been self-sufficient based on an all local contribution. It said electronic gaming volume had returned to above pre-pandemic levels last year.
However, it did acknowledge that going forward it would have to "adjust our operations to the reality of a volatile business environment and try to find ways to do business within the new constraints we may be facing."
It said these include the payment platform for further investment into the Phase 2 development of the resort, as well as loan repayment and dividend contributions to its parent companies. It will also need to find ways of settling bills with overseas customers and suppliers and service providers, as well as deal with increased operating costs due to inflation and supply chain disruptions.