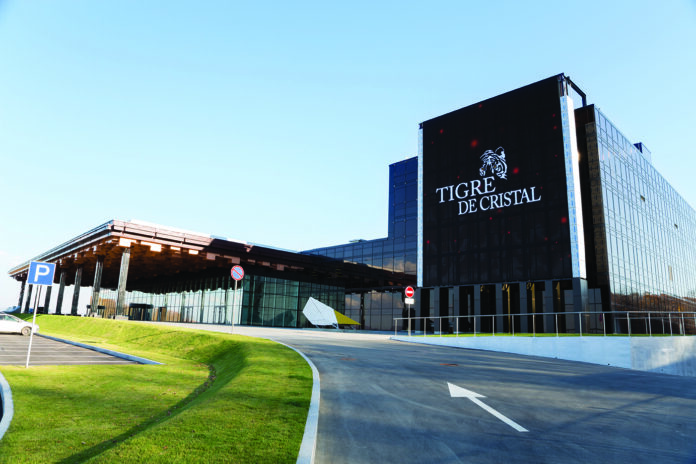 Summit Ascent Holdings posted a 26 percent gain in 2021 revenue and turned adjusted EBITDA positive, but said it was postponing the development of the second phase of its Tigre de Cristal project in Russia due to economic uncertainties.
The Hong Kong-listed company said revenue for the year was HK$265.5 million ($33.9 million), with the Russian resort having enjoyed strong support from the local market in the absence of international tourists.
It posted positive adjusted EBITDA of $40.9 million, compared with a loss of $14.7 million on that basis in 2020. However, it posted a net loss of $230 million, compared with a profit of $10 million due to losses on the fair value of derivatives and impairment losses on property and assets.
Summit Ascent said it had decided to postpone the development of the second phase of Tigre de Cristal to no earlier than 2025 due to the economic uncertainties and ongoing travel restrictions. The second phase had been scheduled to open next year.
The company also said that management is monitoring the potential impact of Russia's invasion of Ukraine and subsequent sanctions imposed on Moscow on its business, which is located in the Primorye gambling zone in the Russian Far East.
It said it sees no immediate impact, as the resort had been self-sufficient based on an all local contribution. It said electronic gaming volume had returned to above pre-pandemic levels last year.
However, it did acknowledge that going forward it would have to "adjust our operations to the reality of a volatile business environment and try to find ways to do business within the new constraints we may be facing."
It said these include the payment platform for further investment into the Phase 2 development of the resort, as well as loan repayment and dividend contributions to its parent companies. It will also need to find ways of settling bills with overseas customers and suppliers and service providers, as well as deal with increased operating costs due to inflation and supply chain disruptions.
Following the invasion, the Russian ruble plunged to a record low and the central bank more than doubled its key interest rate to 20 percent in a bid to stabilize the currency.
Tigre de Cristal was the first to open in the Primorye Gambling Zone, followed by Shambala, which is owned by a Russian businessman and made its debut in late 2020. Recently, Hong Kong-listed Nagacorp said it intends to invoke "force majeure" on its Naga3 development in the zone due to the uncertainties.