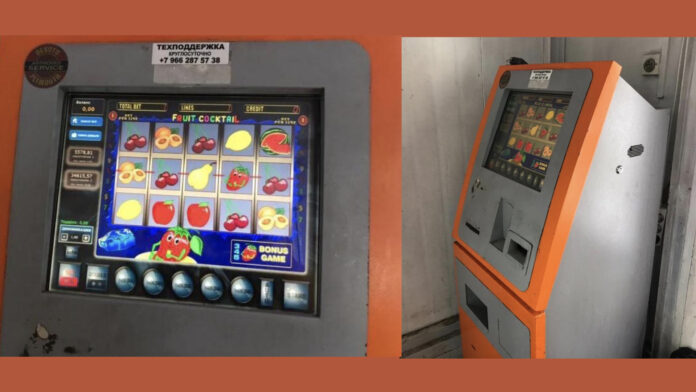 A local media organization carried out an investigation of illegal slot machines operating in Primorye, Russia, which are disguised as payment terminals.
The report from RIA VladNews relates that there can be found inconspicuous yellow, orange, green machines that appear at first glance to be payment terminals, but which are in fact illegal slot machines.
These machines are operating openly at venues such as small shops, car washes, or underground passages.
The report notes that gambling in Russia was made illegal in 2009, except in designated gaming areas such as the one which is being developed in a part of Primorye. Nevertheless, the regional authorities seem to be making little effort to enforce these laws.
The slots themselves are very rudimentary devices, with one opening to receive cash and another to dispense it. The screens show a basic slot machine game.
The RIA VladNews reporter said that they were able to observe one of these illegal slot machines operating in the Narodny Prospekt area of Vladivostok city. During that time, four people used the slot machine, including one child. None of the players received any payouts during the time that they were watching.
The illegal slot machines themselves, the reporter notes, can easily be bought online by businesses that wish to instal them. They are euphemistically referred to as "lottery terminals."