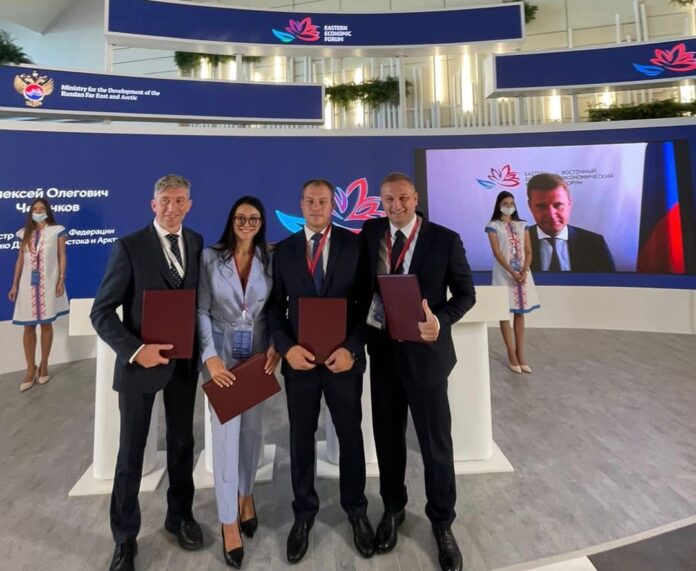 The Primorye Territory Development Corp. said Russia's Mantera Group has signed an accord to build a RUB14 billion ($192 million) integrated resort in the Russian gambling hub.
It's the second announcement of a major investment in two weeks for Primorye, which is considered the most promising of the country's gambling zones.
Mantera signed the accord on Sept. 2. It intends to build the project within four years, with works expected to begin in 2022.
"First of all, the project is aimed at increasing the inbound tourist flow from China, Japan and Korea, the countries within a four-hour flight radius and the market potential of one billion people," said Dmitry Anfinogenov, director of sales at Mantera. "We already have experience in attracting foreign guests to the Krasnaya Polyana gambling zone – this is an excellent business basis for the next start."
Anfinogenov was a former director for development of the Krasnaya Polyana gambling zone in southern Russia.

The casino will be built in Muravyinaya Bay on a 16-hectare plot.
"We are pleased to welcome such a major investor as Mantera Group to Primorye, and we hope that the new casino is just the beginning of our great joint work on the development of the region," said Olga Sun-zhayu, general director of the development corp. "With the participation of professionals in the tourism business, we are creating a new high-class resort, unique of its kind in the Far East."
"Over the past month, within the framework of the Primorye gambling zone project, we have already signed two investment agreements with two Russian companies for a total amount of over 20 billion rubles. By 2025, we expect that about 6 more large hotel and entertainment facilities with accompanying infrastructure for family recreation will start operating in Muravyinaya Bay. We hope that by this time the restrictions on the entry of foreign tourists will be completely removed," Olga Sun-zhayu said.
The Primorye gambling zone is currently home to Summit Ascent's Tigre de Cristal and Shambhala, which is owned by a Russian businessman. NagaCorp, operator of Cambodia's NagaWorld is constructing a resort, as are Russian companies Diamond Fortune and Primorye Gaming Group.
The development corporation is aiming for 12 casino complexes in total.
At the end of last month, it said a "major Russian investor" has agreed to spend at least 10.5 billion rubles ($142 million) on a 14-hectare land parcel.