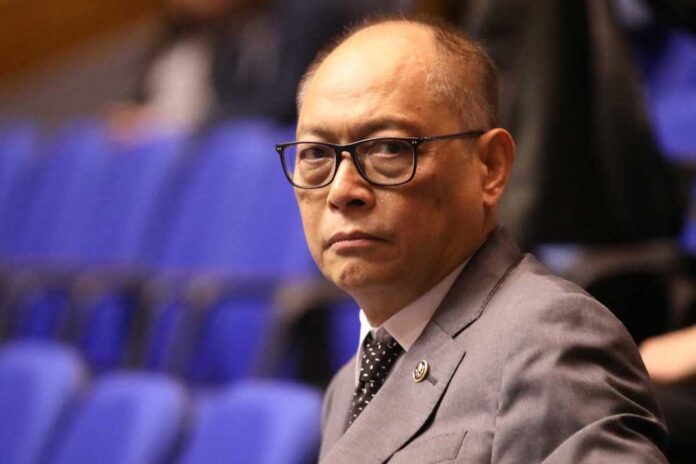 Philippines Department of Finance called out to demystify PAGCOR's "conflicting" roles as regulator and suggesting the privatization of Philippines Amusement and Gaming Corporation casino assets, raising funds towards the country's economic recovery. 
Finance Secretary Benjamin E. Diokno's pronouncement follows his remarks to lawmakers during the Development Budget Coordination Committee briefing with the House Appropriations Committee last Friday that the government "will be very aggressive in our privatization effort."
Diokno said the sale of Pagcor's gaming assets is among the options being considered by the Marcos administration to raise additional revenues, local media reported.
On the ground, the need to privatize PAGCOR-owned casino assets gained momentum just as the new PAGCOR board was appointed last week.
New officials include Alejandro H. Tengco as Chairman and Chief Executive officer, while Juanito L. Sañosa, Jr. as President and Chief Operating Officer. Gilbert Cesar C. Remulla, Engr. Francis Democrito C. Concordia and Jose Maria C. Ortega, among the new members of the Board of Directors, were sworn into office, last week.
Why now
"We would like the economy to grow [and] to recover. So, if there [are] additional resources available to us — either through maybe new loans or maybe additional revenues coming from, say, privatization of some corporations — we would be willing to support a supplemental budget… Because if there are ready to implement projects, and we had the money, then better spend it now rather than, say, a year from now," Mr. Diokno was quoted by the local Manila Bulletin.
PAGCOR, being a government-owned and controlled corporation (GOCC), according to the Governance Commission PAGCOR has conflicting commercial and regulatory functions, the argument calls.
"PAGCOR's new leadership will have to make known their plans moving forward. They should resolve the seemingly conflicting roles as an operator and regulator," Finance Secretary Benjamin E. Diokno told local media on Friday.
The argument for the move is that, with PAGCOR being privatized, accounting, audit, and other internal control of the entity would result in stricter and more efficient management.
The additional, stronger argument, is that PAGCOR-owned casino assets would become more profitable should the government operation be privatized.
Past Efforts
In the past, in 2018, the Philippines Government had recommended balancing of PAGCOR by separating the commercial and regulatory functions.
The previous administration sought to privatize the gaming operations of PAGCOR to raise an estimated P300 billion in revenues, in lieu of imposing additional taxes amid the coronavirus pandemic, local media noted.
The plan did not push through as it was thought that the move might eventually result in foregone revenues for the government after PAGCOR foregoes its gaming operations.
Revenues
In the first half of the year, PAGCOR posted a 68.11 percent growth in its revenue collection, raising P26.7 billion against P15.88 billion in the same period last year.
PAGCOR's net income after tax also surged to P2.15 billion compared with the P79.07-million income in the first semester of last year.
PAGCOR's June 2022 income also exceeded by 9 percent of its P24.41 billion target.
In the first semester, PAGCOR raised P24.7 billion from gaming operations, an increase of 67 percent compared with P14.77 billion a year earlier, this amount surpassed the P24.21 billion target, media reports read.
Income from other services and businesses also improved, registering P890 million. This was 18 percent higher than the previous year's P753.63 million and more than the P191.34 million goal. 
PAGCOR booked P1.03 billion gains and P56.73 million from other non-operating income in the first half of the year.