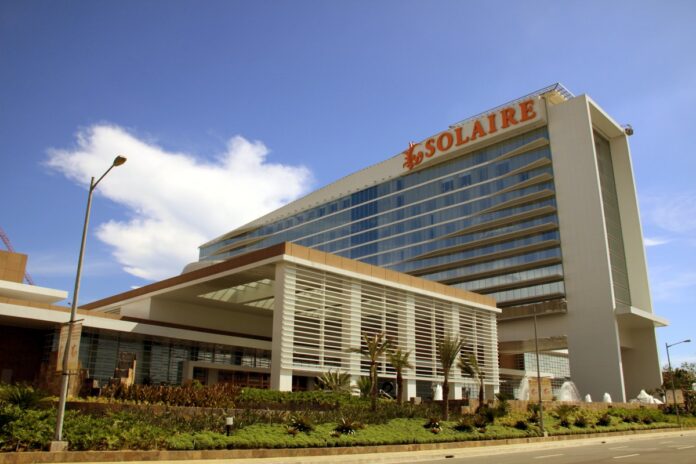 Bloomberry Resorts' post-pandemic recovery has been faster-than-expected, according to analysts at Morgan Stanley, who have raised their EBITDA estimates for the year.
The operator of Solaire Resort & Casino in Manila's Entertainment City is now expected to reach 71 percent of 2019's EBITDA this year, the firm said. 
Bloomberry is now expected to post EBITDA of PHP3.3 billion in 2Q22, up 14 percent on the prior quarter and 67 percent of pre-Covid levels. For the full year, Morgan Stanley has increased its forecast by 24 percent to PHP14 billion. Net profit is expected to by PHP4.4 billion, 42 percent of 2019 levels.
"We expect pent-up demand and faster travel recovery," Morgan Stanley said. "We are 11 percent higher than the consensus."
Casinos in the Philippines began operating at full capacity from the beginning of March, while international borders reopened from mid-February. The country is expected to be one of the best-performing in Asia this year, due to pent-up demand and strong support from its domestic player base.
Bloomberry recently announced major new expansion plans that will extend its footprint outside of Metro Manila. The company is investing in two PH Resorts' projects in Cebu and the Clark Freeport Zone and has bought land worth PHP7.55 billion ($144 million) south of Manila for a new integrated resort.
The majority of the capital expenditure for the three resorts is expected after Solaire North opens next year, Morgan Stanley said, referring to Bloomberry's second resort that is currently under construction in Quezon City.
Bloomberry returned to profit for the first time in eight quarters in 1Q22 and said that it remains confident the business will continue to ramp up throughout the year, Covid conditions permitting. 
The company said that it had seen a strong rebound in its domestic mass-market operations, which were supporting growth. 
1Q22 EBITDA doubled from the prior year and was up 54 percent sequentially. Gross gaming revenues were up PHP8.9 billion from a year ago and 12 percent higher than the prior quarter. The company reported a consolidated net income of P679.4 million for the first quarter, reversing from a net loss of P780.8
Philippines' licensed casinos produced a total of P30.1 billion ($575.6 million) in gross gaming revenue (GGR) in 1Q22, rising 29.6 percent compared to the same period in 2021, according to data released by the Philippines Amusement and Gaming Corp. (PAGCOR).