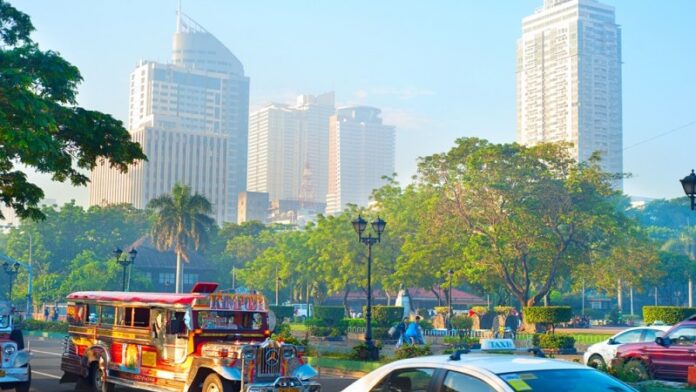 International Monetary Fund (IMF) projects the real GDP of the nation to grow by 6.5 percent in 2022, which is estimated to slow to 5 percent in 2023, as the confluence of global shocks weigh on the economy in the coming months.
The estimate cut for 2022 economic growth estimate for the Philippines comes at the conclusion of a 15 days visit to the nation, from 12-26 September 2022, by an International Monetary Fund team led by Ms. Cheng Hoon Lim. 
The team indicated that Inflation is expected to rise to 5.3 percent in 2022, then decline modestly in 2023, supported by a moderation in commodity prices, which is estimated to stabilize in 2024, as tighter monetary policy keeps inflation expectations anchored.
The outlook is subject to significant downside risks, where policy trade-offs between output and inflation would become more acute, the release read.
The Philippine economy remains fundamentally sound, but a gloomier and more uncertain global environment presents three important challenges for President Marcos Jr's new administration.
The three important challenges for the Philippines are Calibrating the policy mix to put the recovery on a firmer footing, building fiscal buffers as insurance against significant downside risks, and raising long-term growth and the standard of living for all Filipinos.
Downside risks that could resist the nation's economy primely include a surge in COVID-19 cases from more severe variants.
More abrupt or larger-than-expected tightening of global financial conditions, a deepening of the global slowdown, persistently high domestic inflation, and natural disasters could possibly hamper the growth trajectories, the release noted.
Whereas an end to Russia's war in Ukraine and taming of inflation both domestically and globally is likely to serve as tailwinds that could lay the foundations for stronger growth than currently envisaged.
Looking ahead, sustaining the economic recovery will require a focus on policies to address inflationary risks, increase fiscal and financial resilience to adverse shocks, and successful implementation of reforms to mitigate pandemic scarring and raise productivity growth, the release read.
The IMF team has also recommended seven key areas which need to be addressed to sustain the economic momentum of the nation.