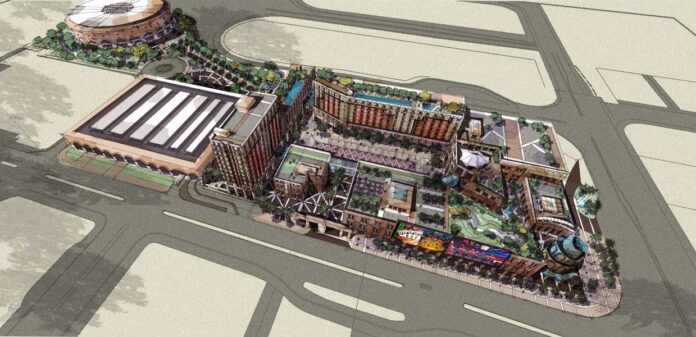 Udenna Corp said it has settled a payment related to Clark Global City in the Philippines and that the issue did not technically constitute a default.
The company said in a statement to the stock exchange that its Clark Global City had received a notice of Declaration of Default from a consortium of banks on July 22. The note was related to a master lease agreement with Clark International Airport Cop and a unit of Clark Global City.
The company said the $4 million payment is not due until July 27th and the company has not failed to make any interest or principal payments to the banks.
"Under the circumstances, there has been, in fact no Event of Default, or at the very least no irremediable Event of Default under the Master Lease Agreement on the part of CGCC," it said.
Udenna owns PH Resorts, which is an affiliate of Clark Global City. The company has a mothballed 4.4 hectare project known as The Base in Clark Global City. The company got Philippines Gaming and Amusement Corp (PAGCOR) approval last year to suspend its license due to lingering economic uncertainties.
It describes the project as a "premier adventure-themed resort."
The Philippines government is seeking to transform the Clark Freeport Zone, home to a former U.S. air base, into a new green city, which it wants to become a premier business hub for Asia. Its plans involve significant investment to improve infrastructure, including the airport and a highway linking the zone with the capital Manila.
PH Resorts is also building the Emerald Bay Resort on Cebu.