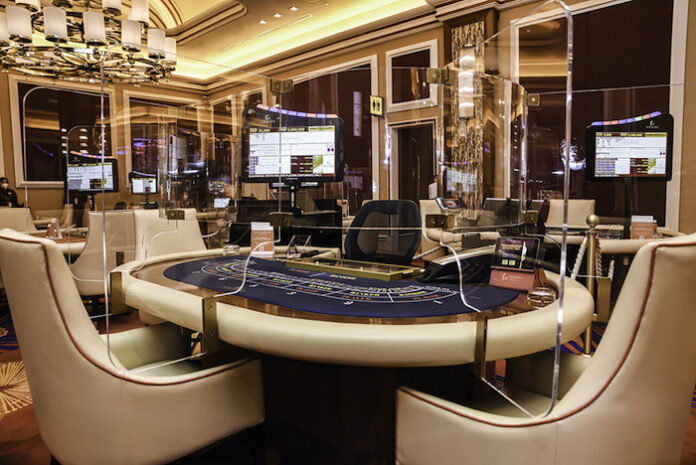 Analysts at Maybank say that Solaire Resort & Casino operator, Bloomberry Resorts, outperformed their estimates in 1Q23, revising the outlook for earnings growth to 91 percent in 2023 and 48 percent in 2024.
"We think Bloomberry still has substantial runway for growth, given robust domestic spending patterns for entertainment, manageable competition risk, and strong recovery trends for Korea tourist arrivals, which should help buoy VIP GGR," note the analysts.
Bloomberry Resorts recorded a 338 percent increase in net income for 1Q23, topping PHP3 billion ($54 million), as the company's revenue, EBITDA, and net income breached pre-pandemic 1Q19 levels.
Maybank analyst Miguel Sevidal mentions that the jump was due to "higher-than-expected Philippines volumes", "better-than-expected VIP and mass hold rates" and "narrower losses in Jeju Sun".
Considering strong mass, slots, and the VIP segment, Maybank also hikes their FY23/24E earnings estimate by 39 percent and 17 percent.
In addition, Maybank points out that Bloomberry is a leading casino operator in the Philippines, with a 34 percent market share in Entertainment City, the country's primary gaming hub, with dual strength in the high-roller VIP segment and the broad-based mass and slots segments. 
"Currently constructing Solaire North (construction cost: $1 billion), which is projected to lift GGR by 75 percent by its third year of operations. Solaire North is focused on mass and slots, which are domestic demand-driven and higher-margin. Only pure play in the fast-growing Philippine gaming sector," note the analysts.
Regarding swing factors for the company's performance, Maybank mentions that slower GGR growth due to macroeconomic weakness and slow pick-up in foreign tourism and the litigation risk from the ongoing case against Global Gaming Asset Management are possible downsides for the operator. Upside factors are a stronger-than-expected rebound in GGR, specifically in the VIP segment, a faster-than-expected ramp-up in Solaire North's GGR, and the sale of Jeju Sun Korea.